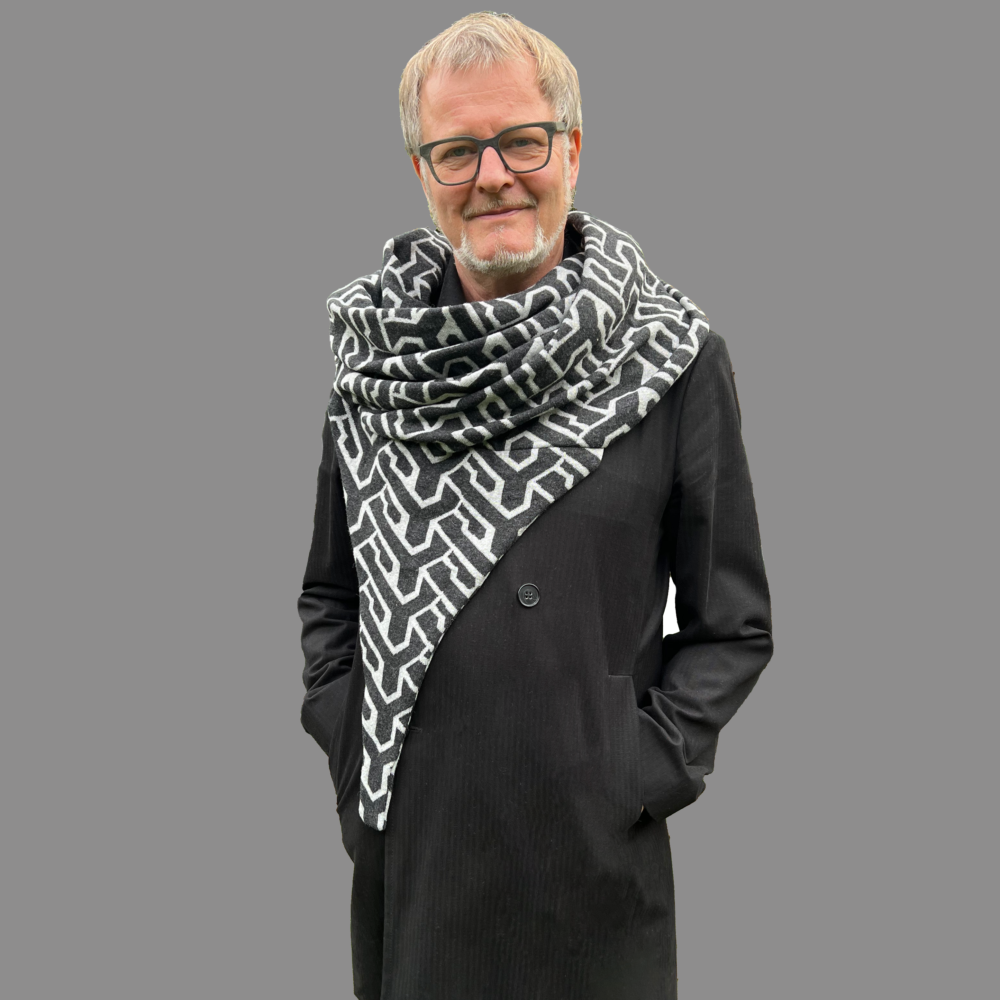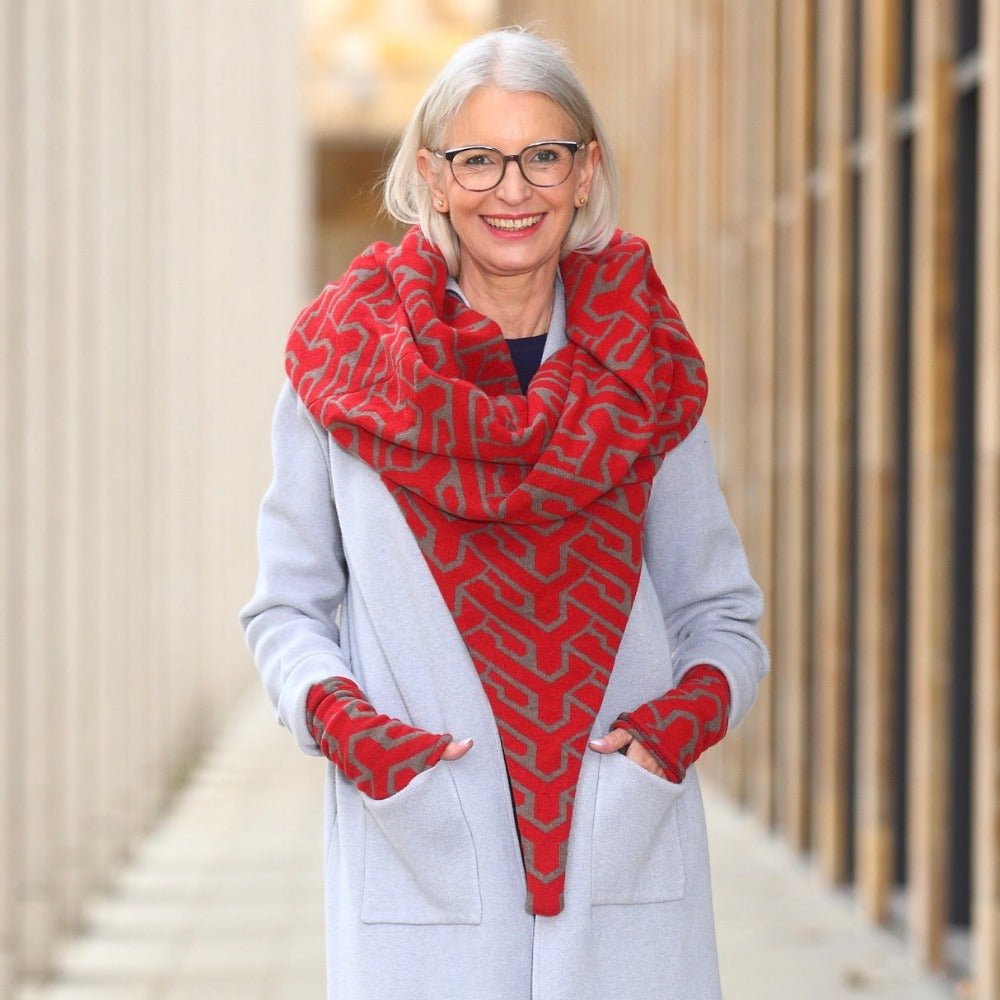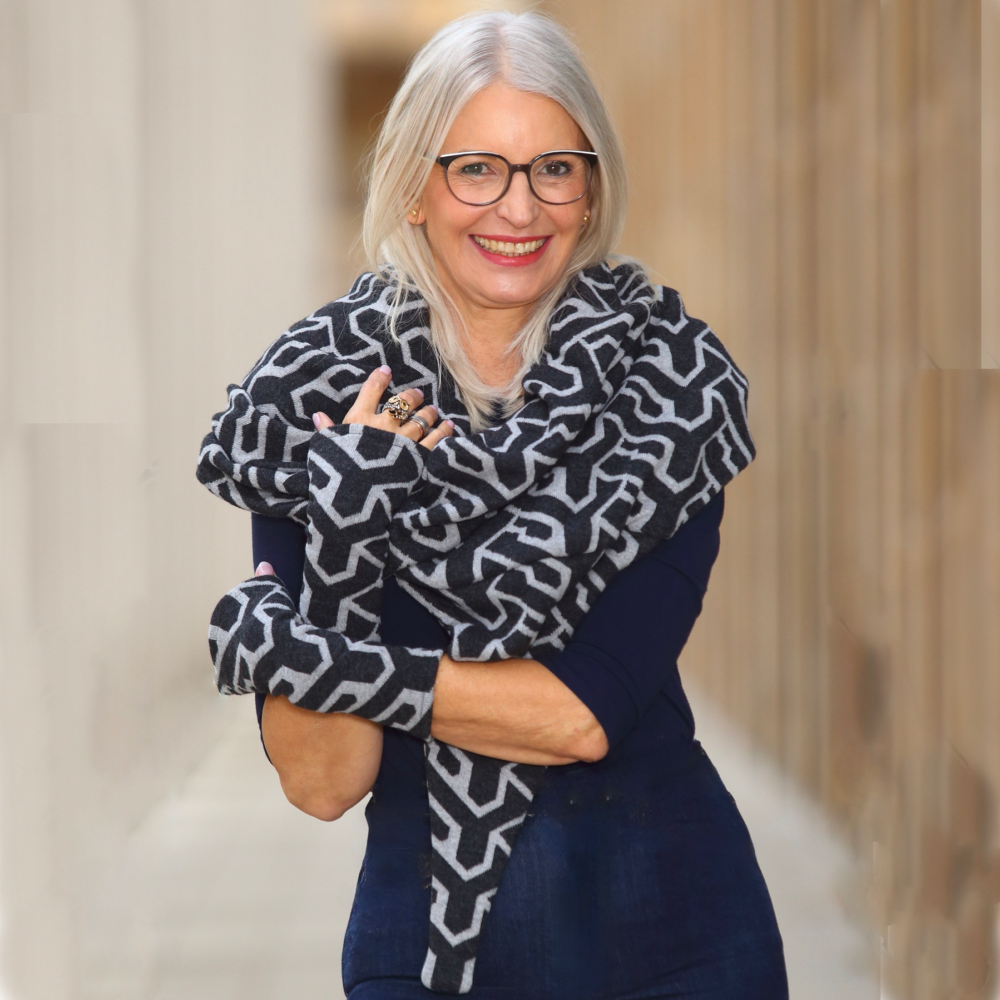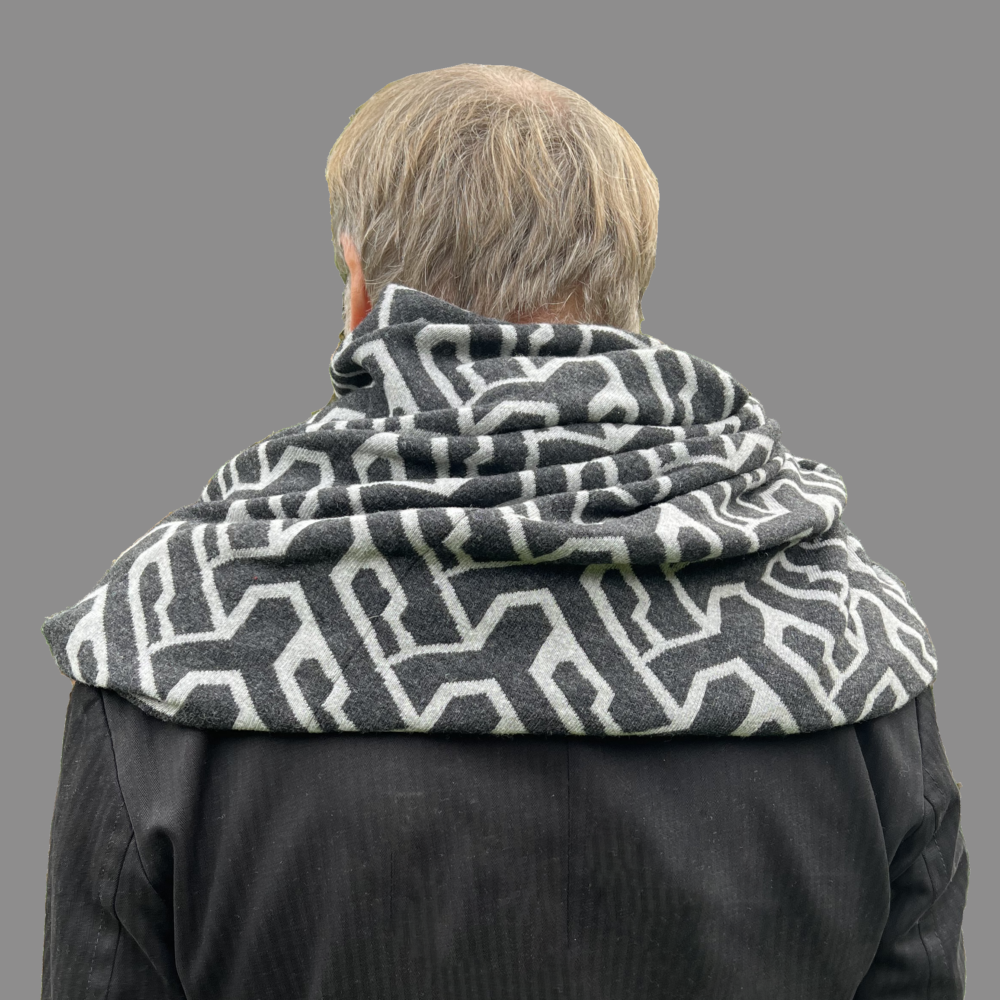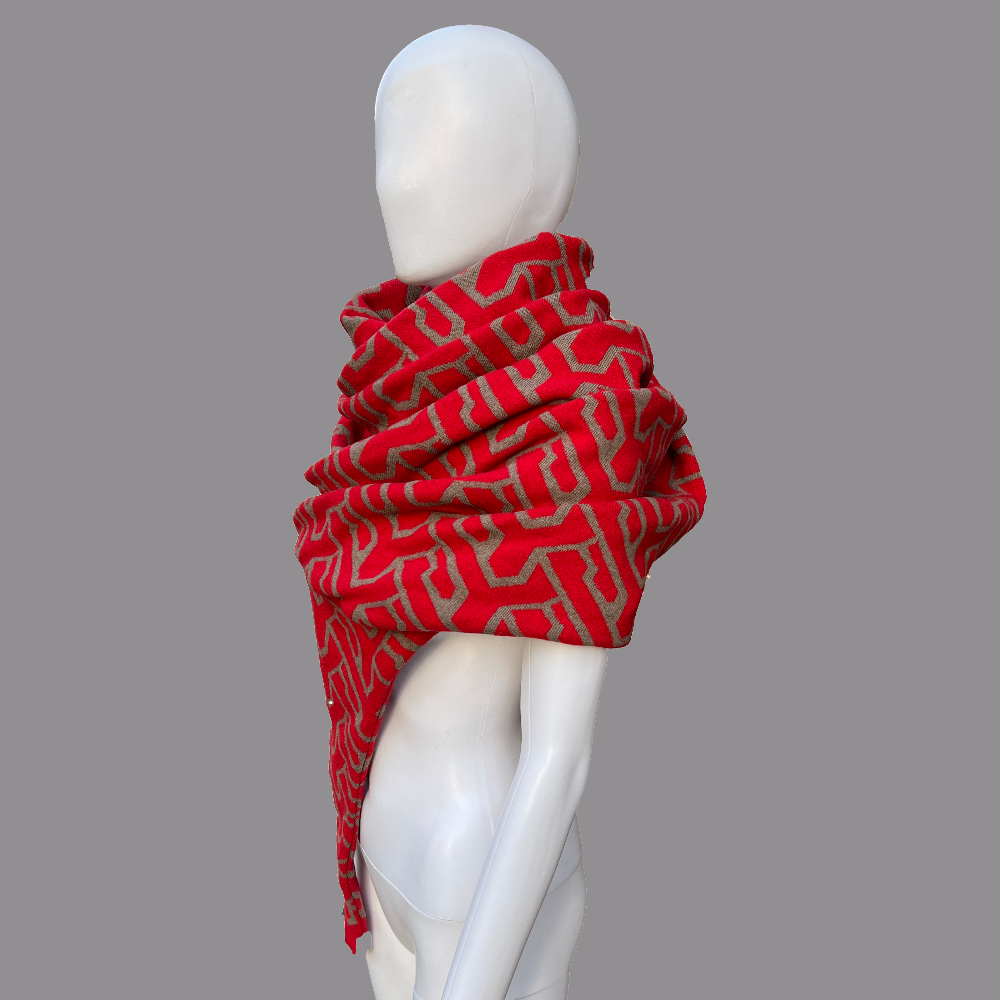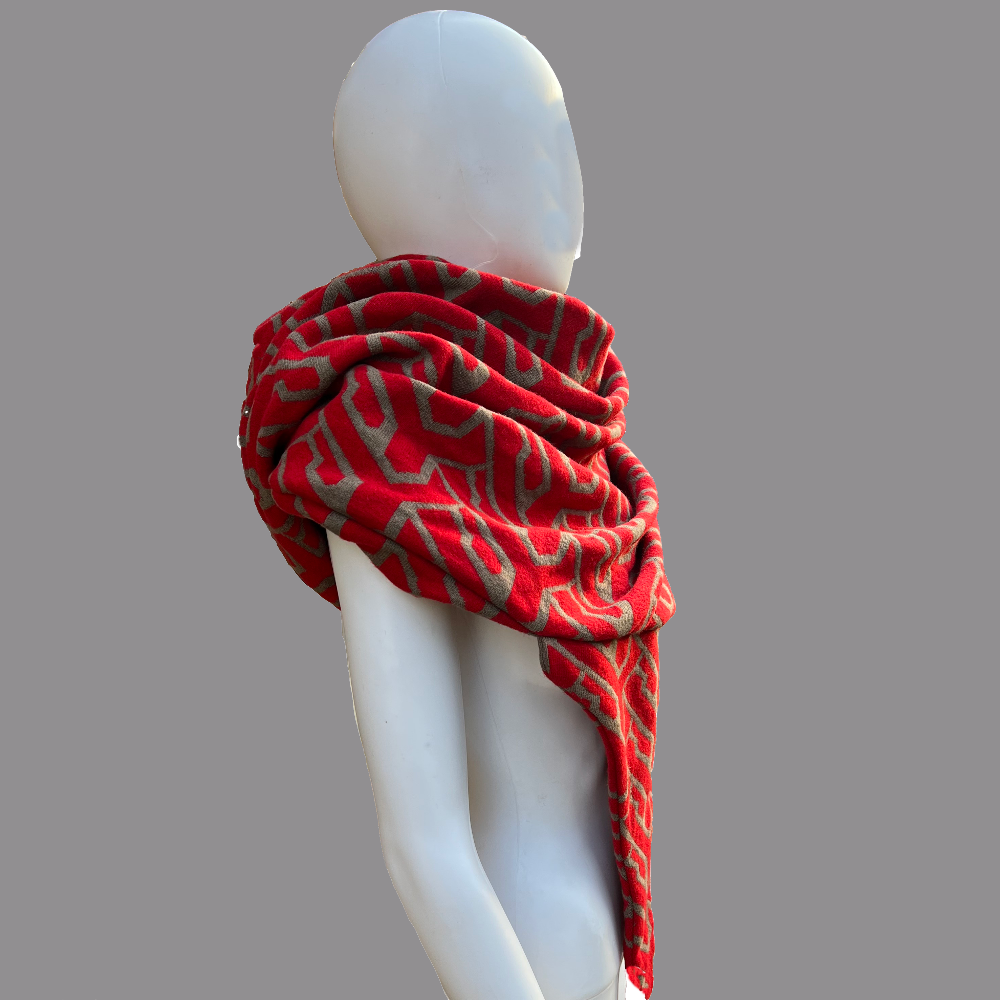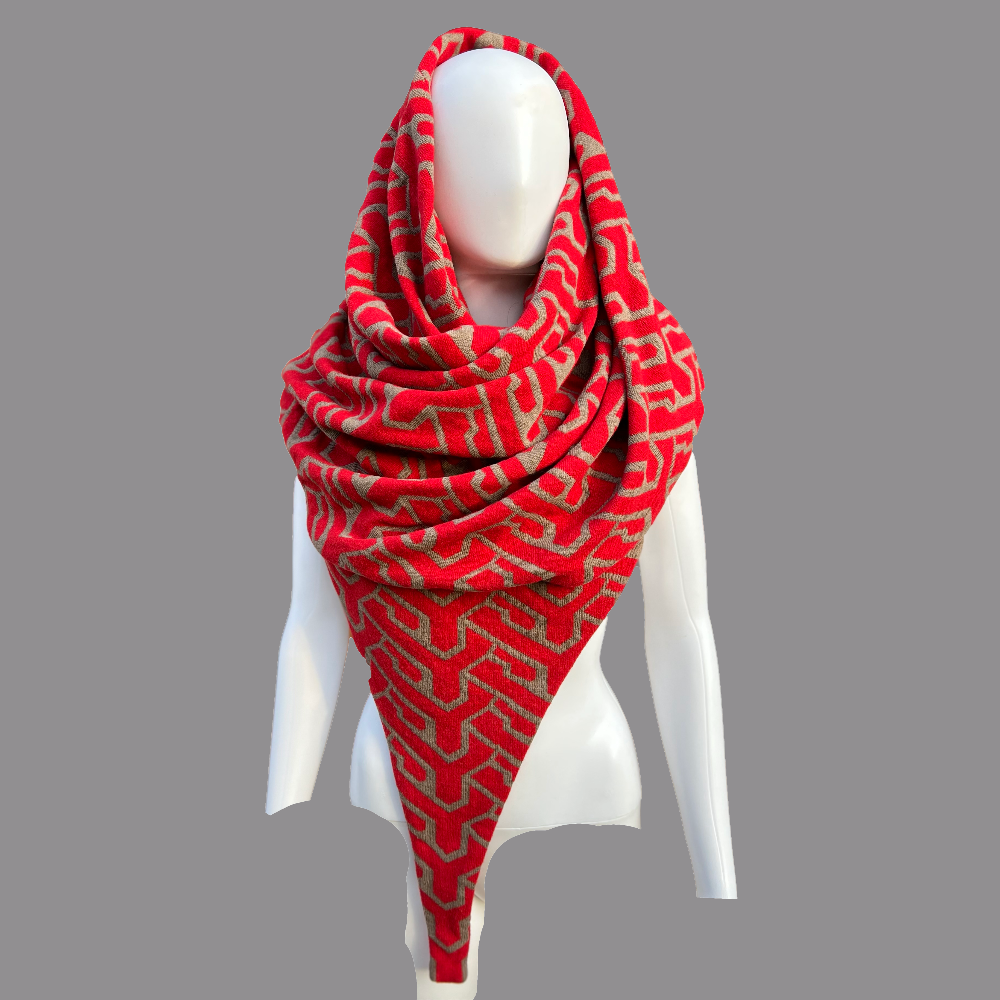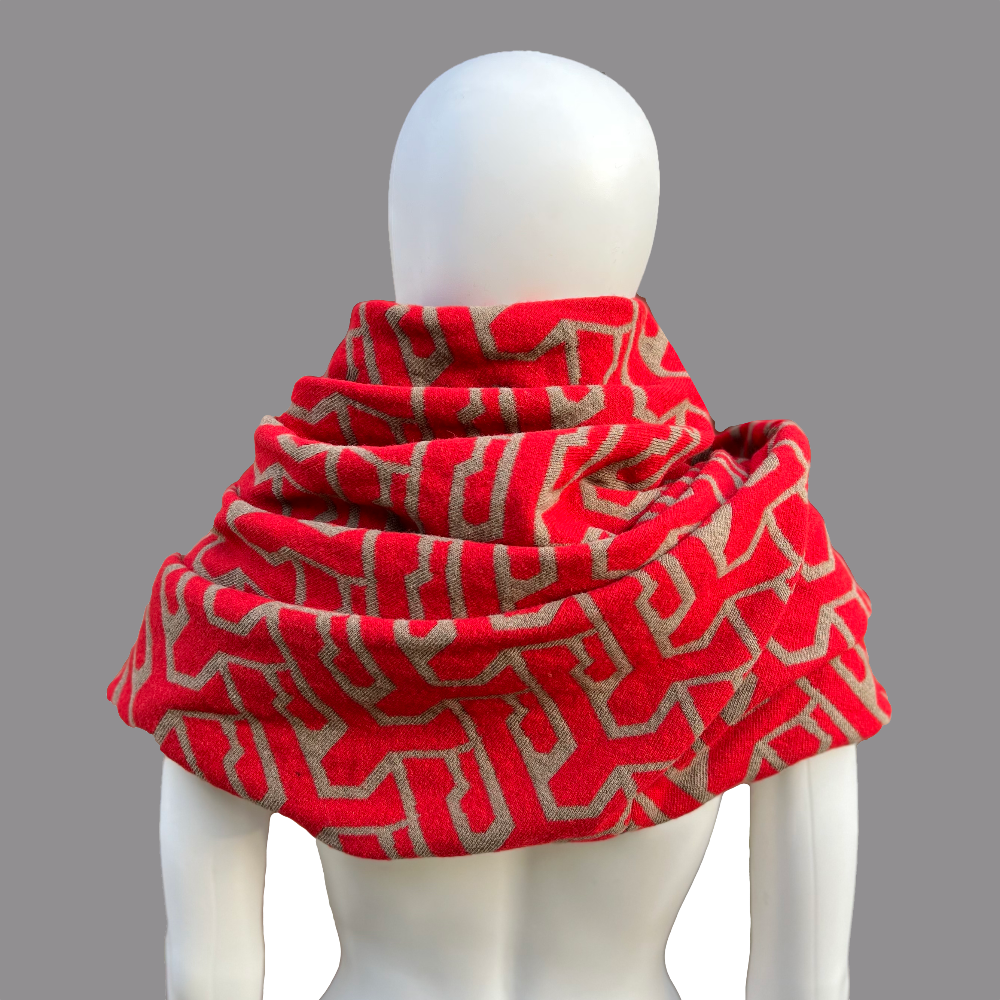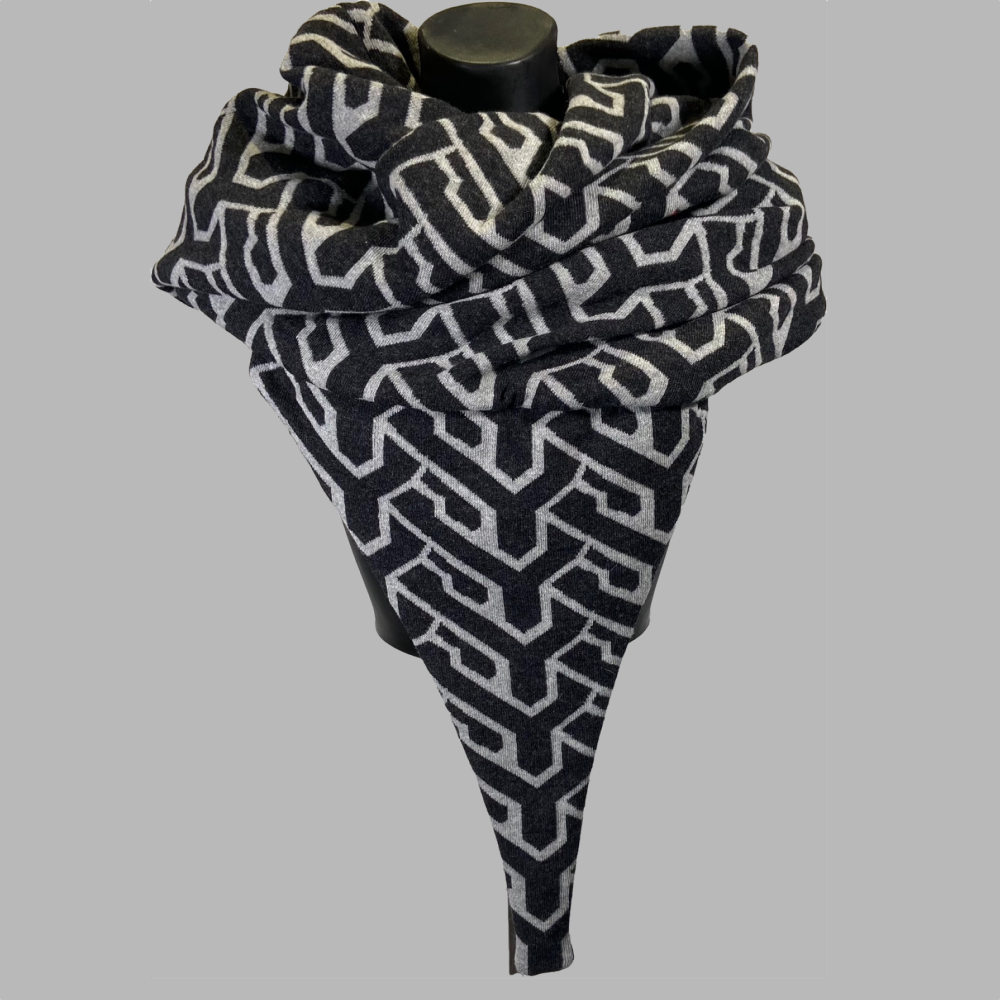 Closed shawl collar "Hamburg"
Round closed shawl collar with integrated tip + 1 pair of cuffs

The Hamburg model is made of wonderfully soft wool/cotton and impresses with its pattern and its incomparable wearing comfort. I made the collar in 2 colors. Unfortunately I only have fabric for no more than 8 pieces per color.
jacquard knit
50% wool
38 % Cotton
6 % Polyester
6% polyamide
This model should be cleaned.