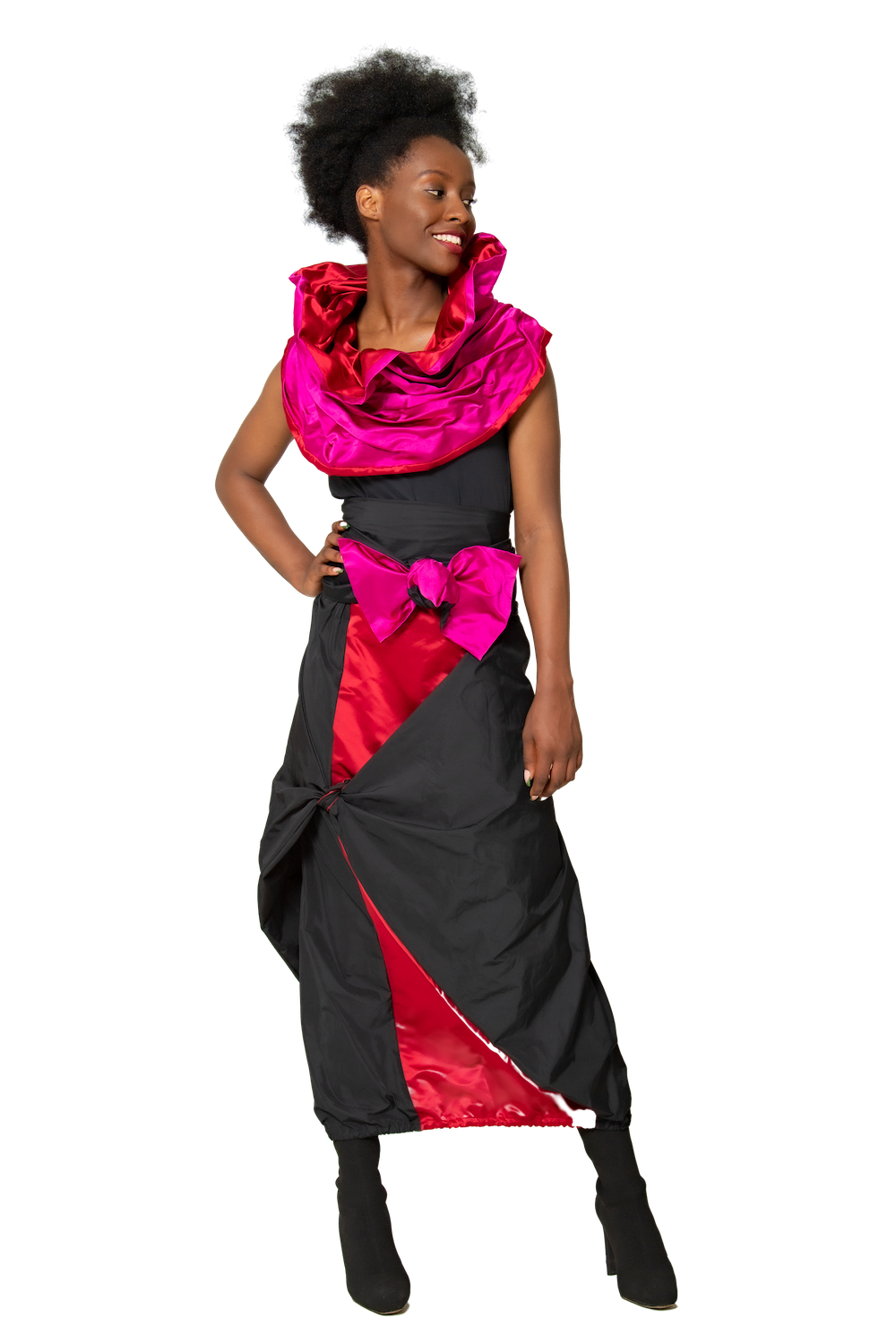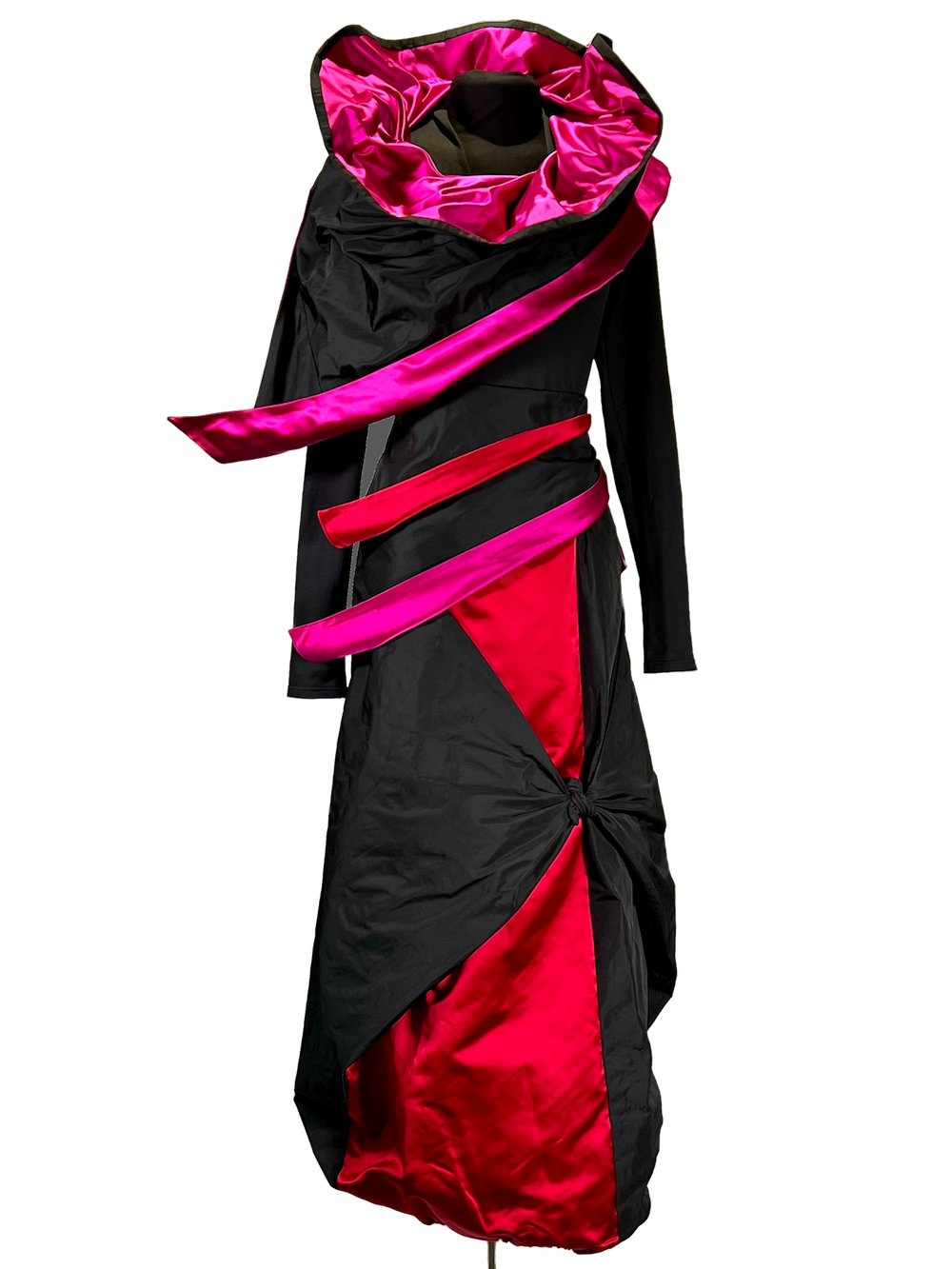 Combination evening dress "Florence"
Four-piece avant-garde outfit made of black microfiber combined with a heavy, very finely woven, iridescent Duchesse silk.

Several scarf-collar combinations possible.
I look forward to your requests...
Cacheur sash: also double-stitched, half made of silk and half microfiber, wearable on both sides. pink-red-black
Knot skirt: Consisting of black microfibre with a matching red Duchesse silk insert. The skirt has an elastic band at the top and bottom and no other closures. There is a pocket integrated on each side. The skirt is very versatile.

A cuff is included as an arm accessory, consisting of the same materials and also wearable on both sides.

The outfit can be made in several color combinations. It is worked by me after order and consultation with you. Delivery time is about 4 weeks
Each outfit is a one-off production.
Other color combinations on request
Price from € 3000,-