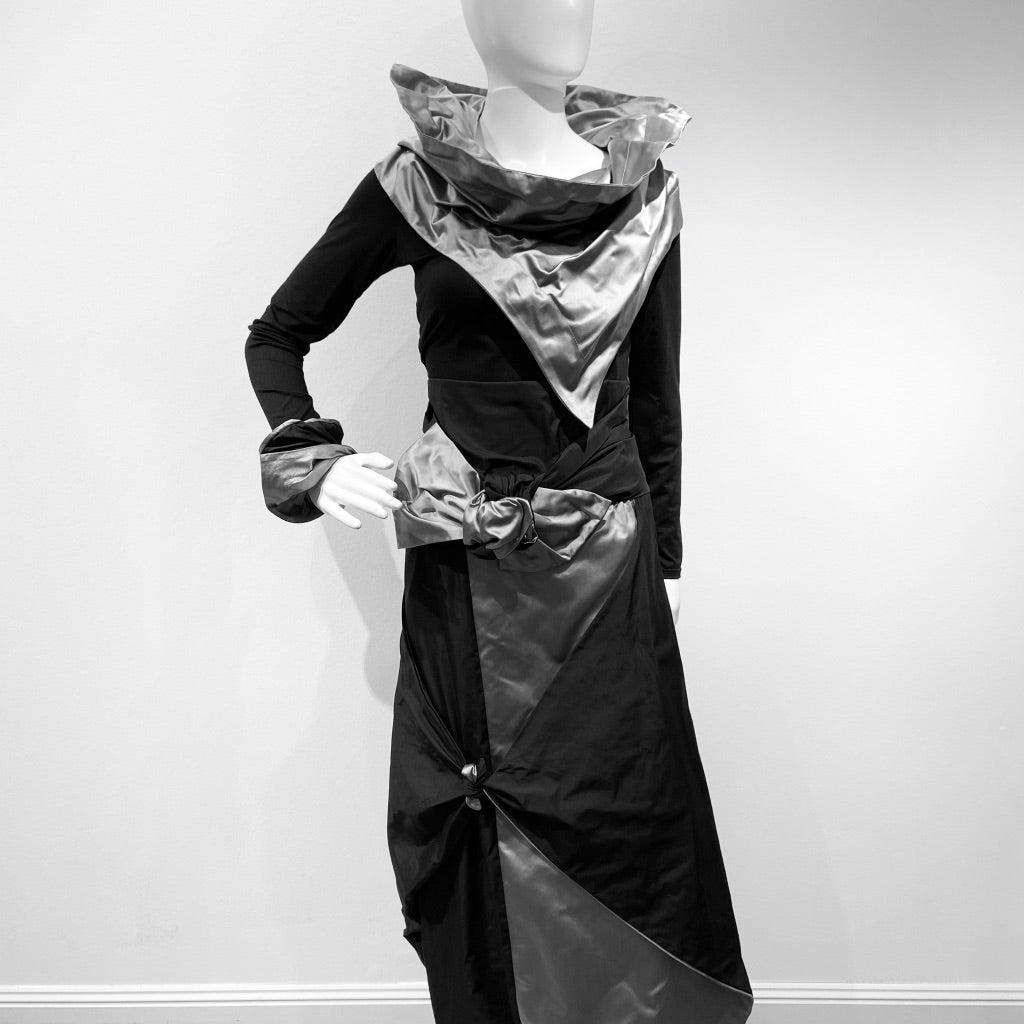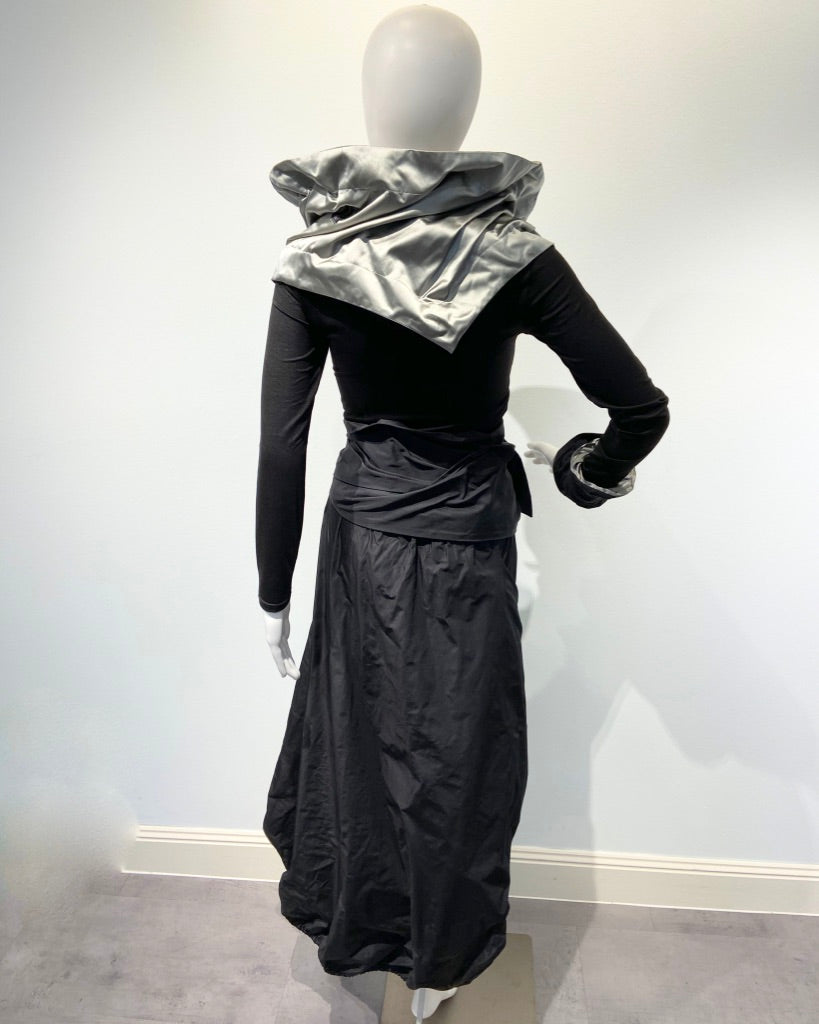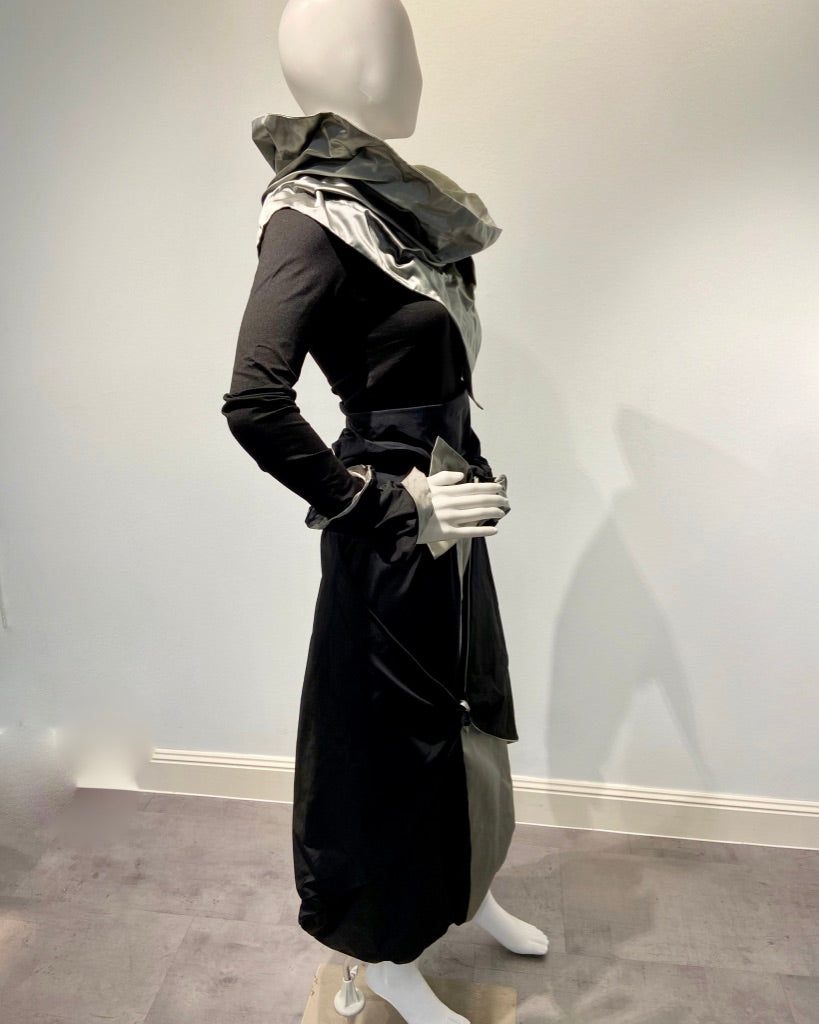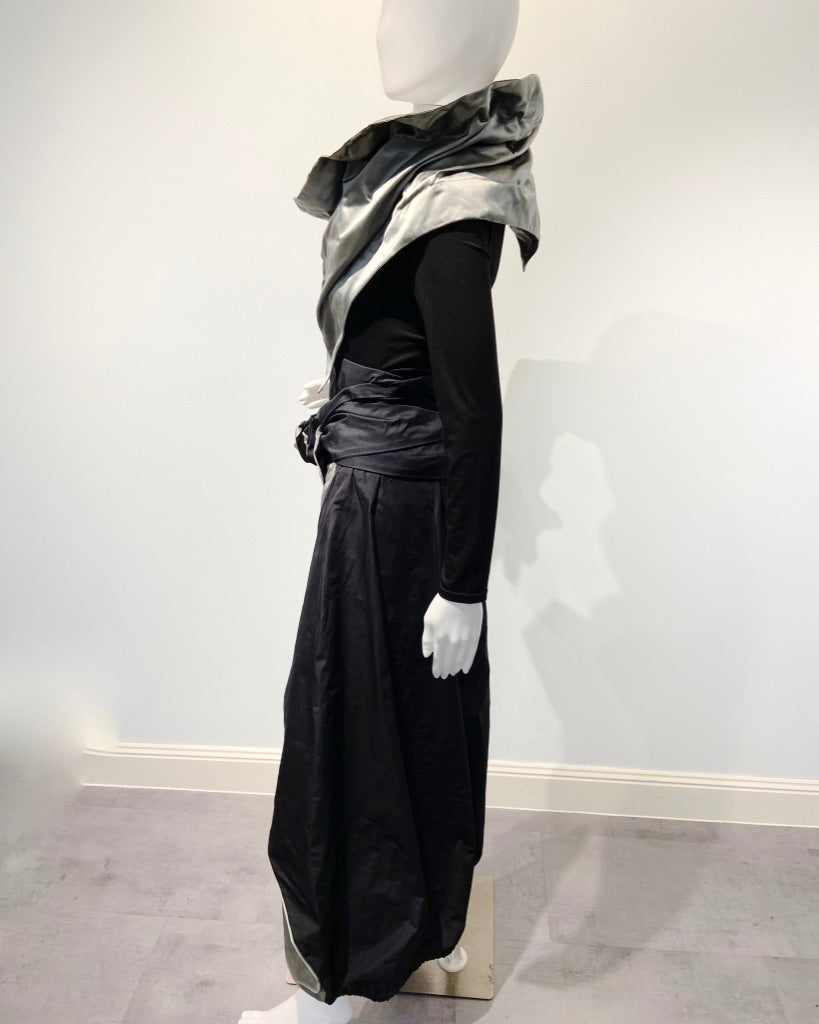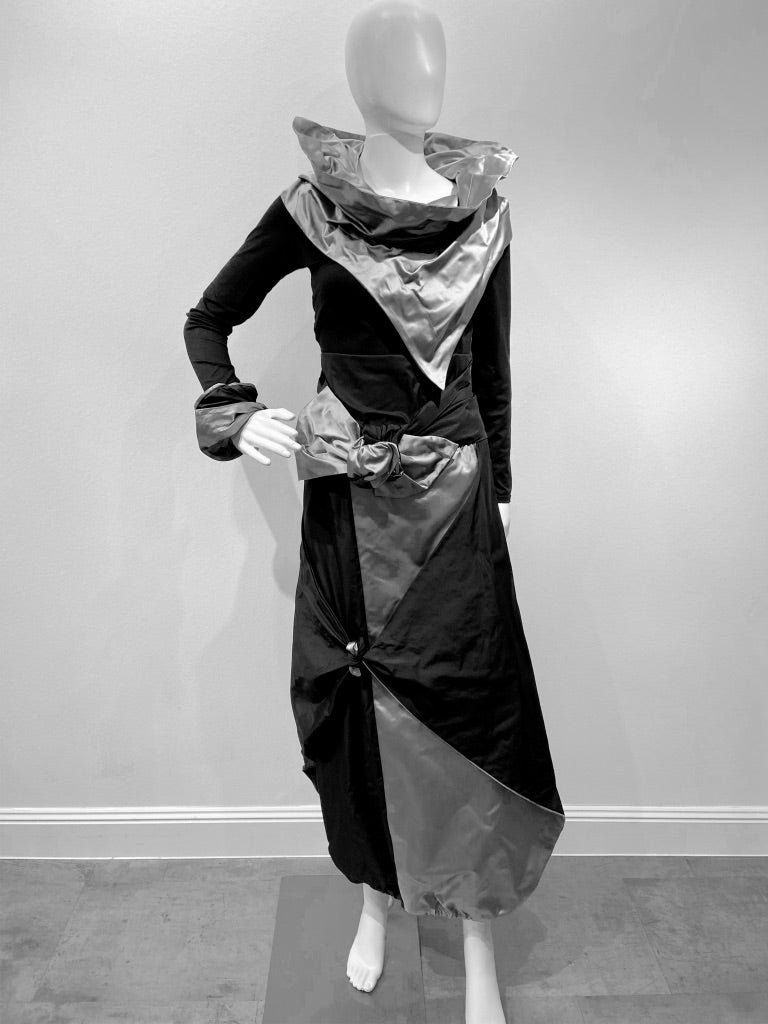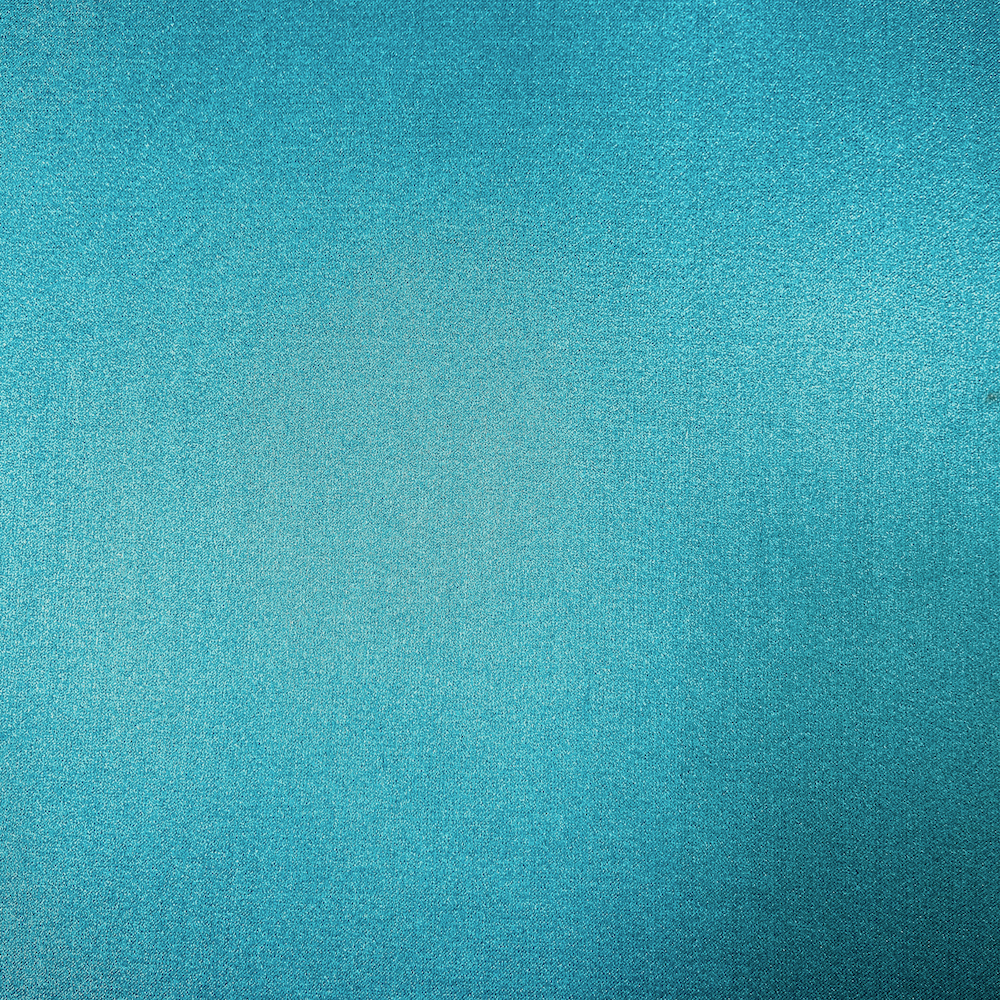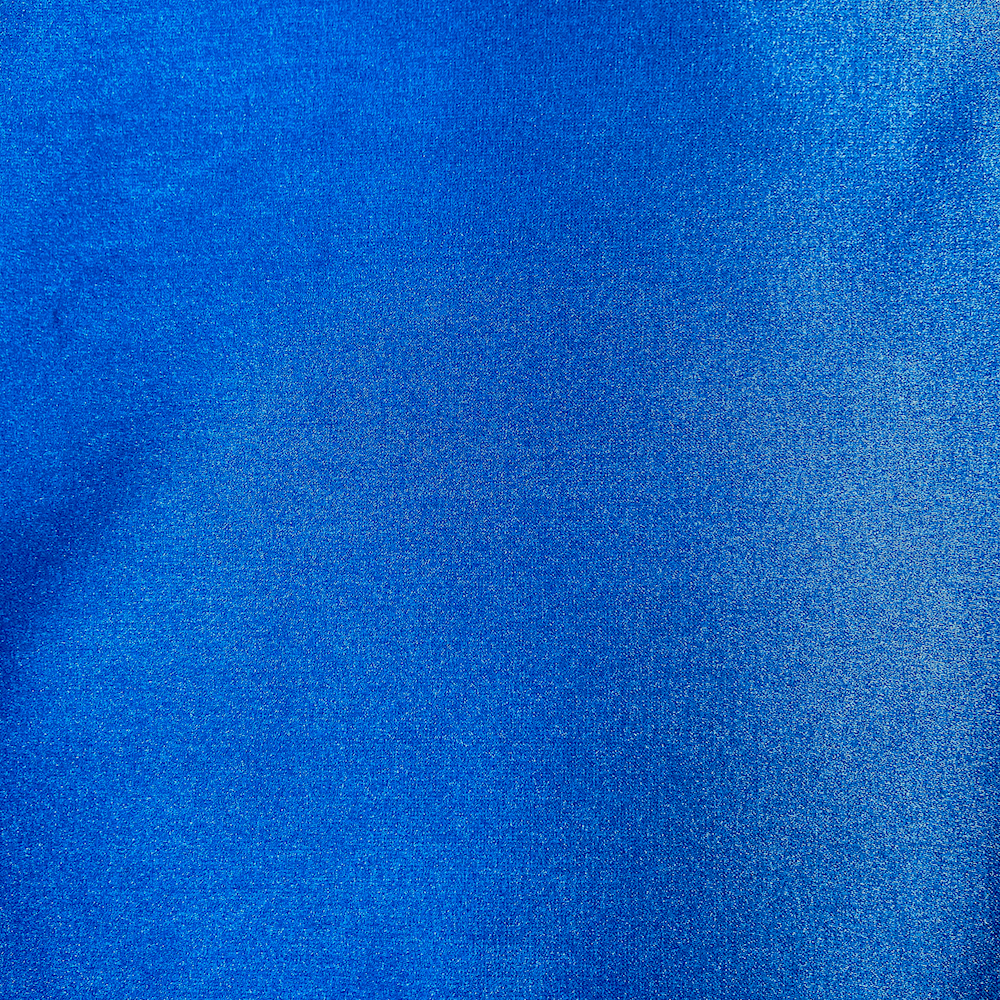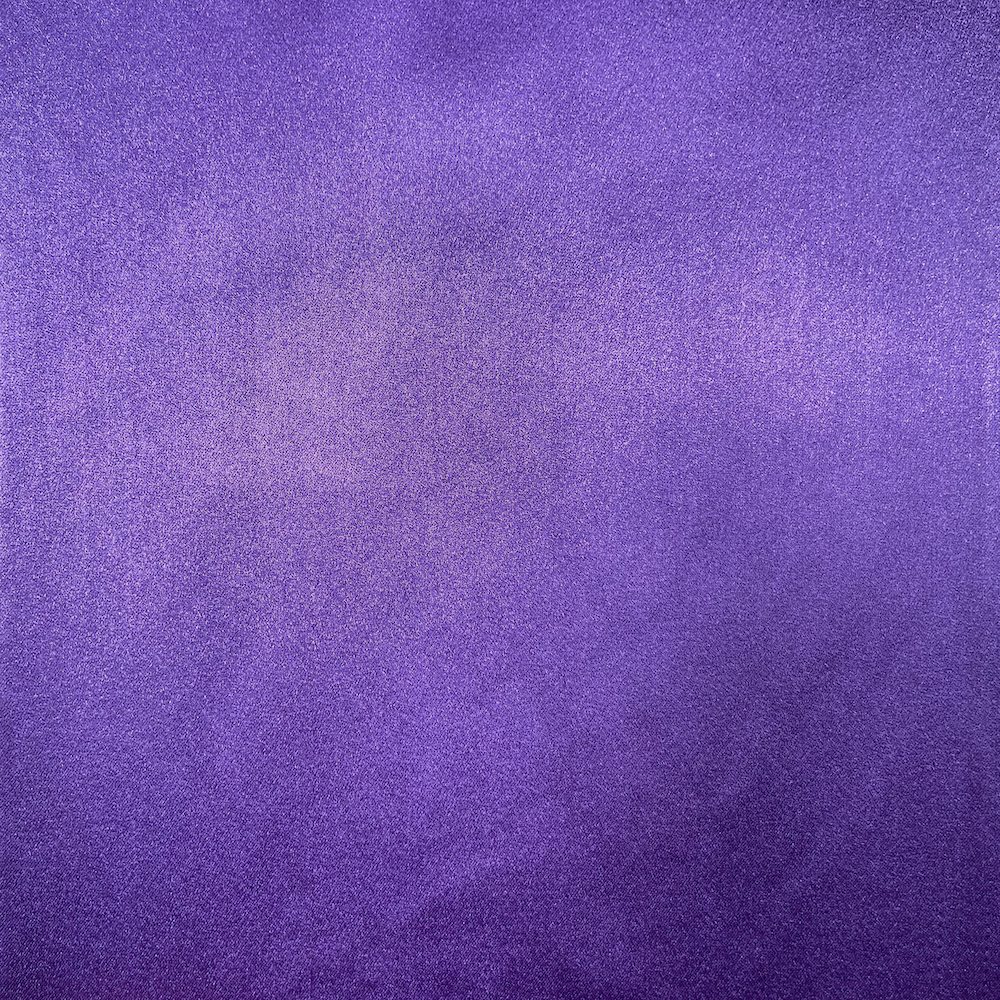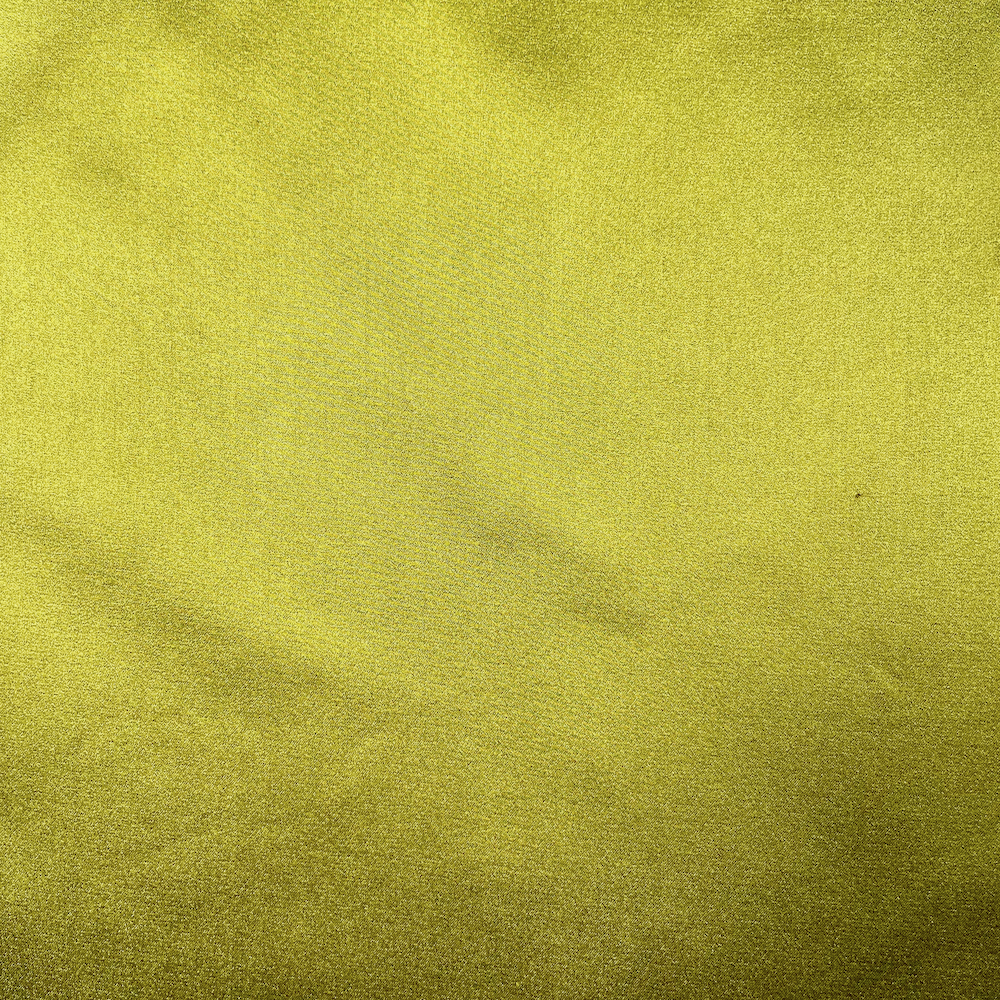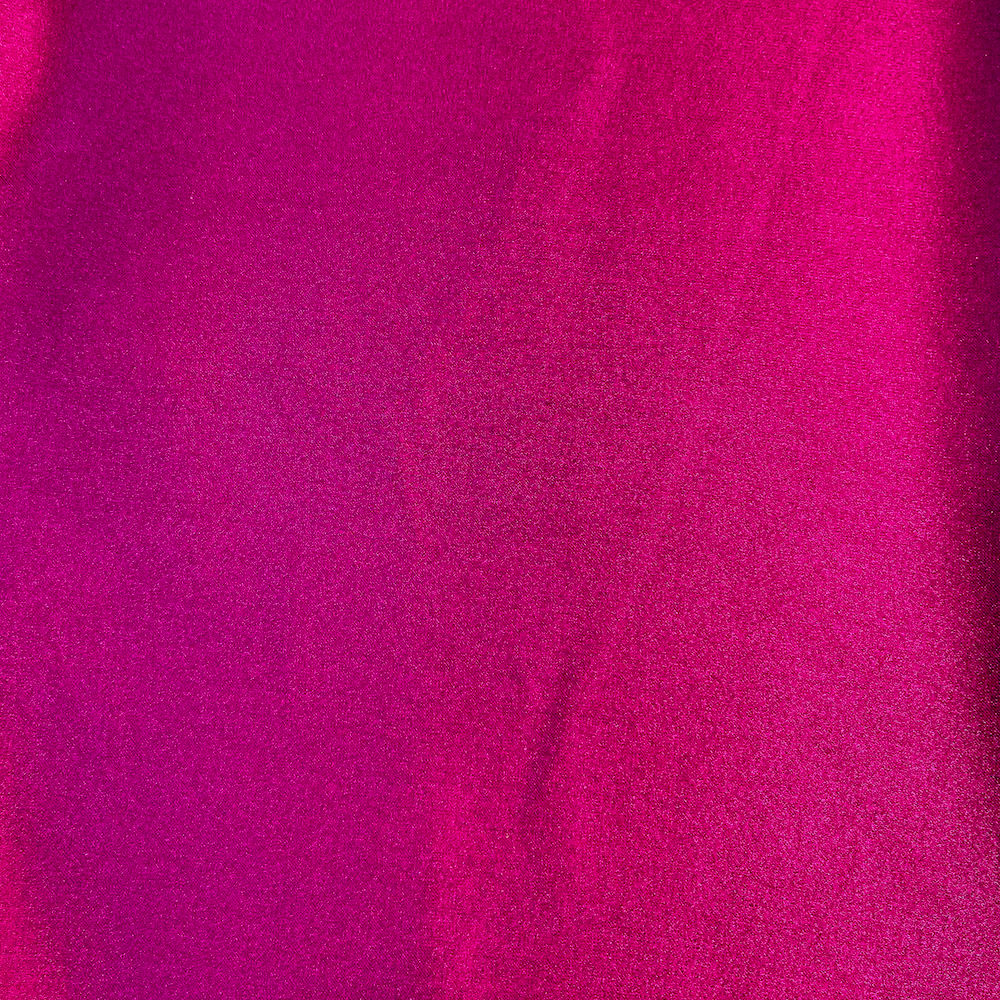 Combination evening dress - outfit "Seattle"
This outfit consists of my very versatile wearable Rock Classic with brightly iridescent Duchesse silk insert, color matching sash and Stulpe, as well as the collar Paris. I work the ensemble from duchesse silk and microfiber.
There are currently seven color combinations possible. Let yourself be e.g. by the colors of the collar Paris to inspire.
I will make this combination for you after ordering. Please feel free to contact me in advance so that I can respond individually to your measurements and needs.
The price includes advice, possible fittings, one-off production and shipping.