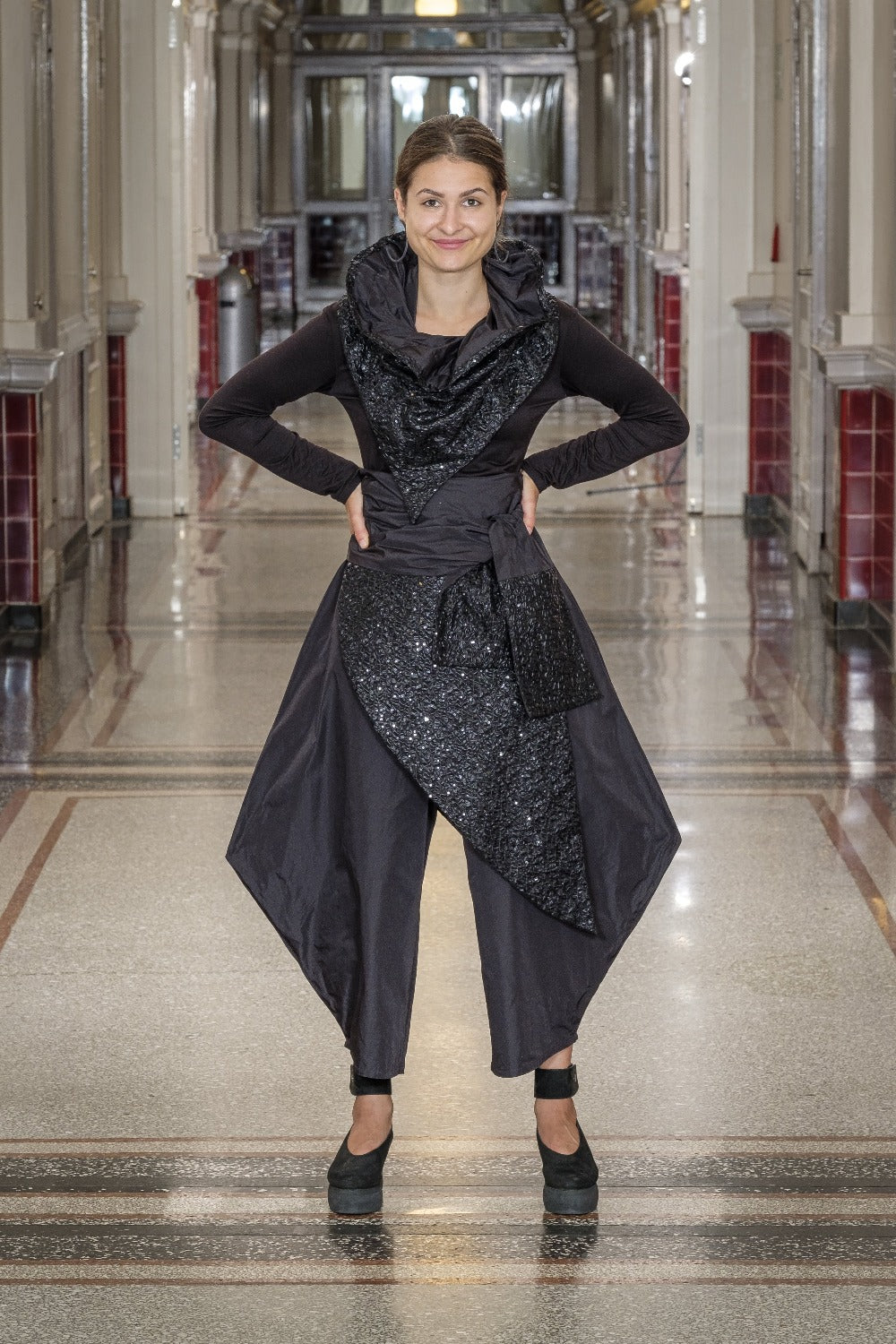 Outfit evening dress variable "New Orleans"
This very noble combination of a sash the shawl collar in the style "Paris" and a apron consisting of two parts. The material is microfiber with faux sequin trim. 

I will make this combination for you after ordering. You should contact me in advance so that I can respond to your individual measurements and needs.
Leah in the photo is size S
The price includes advice, possible fittings, one-off production and shipping.