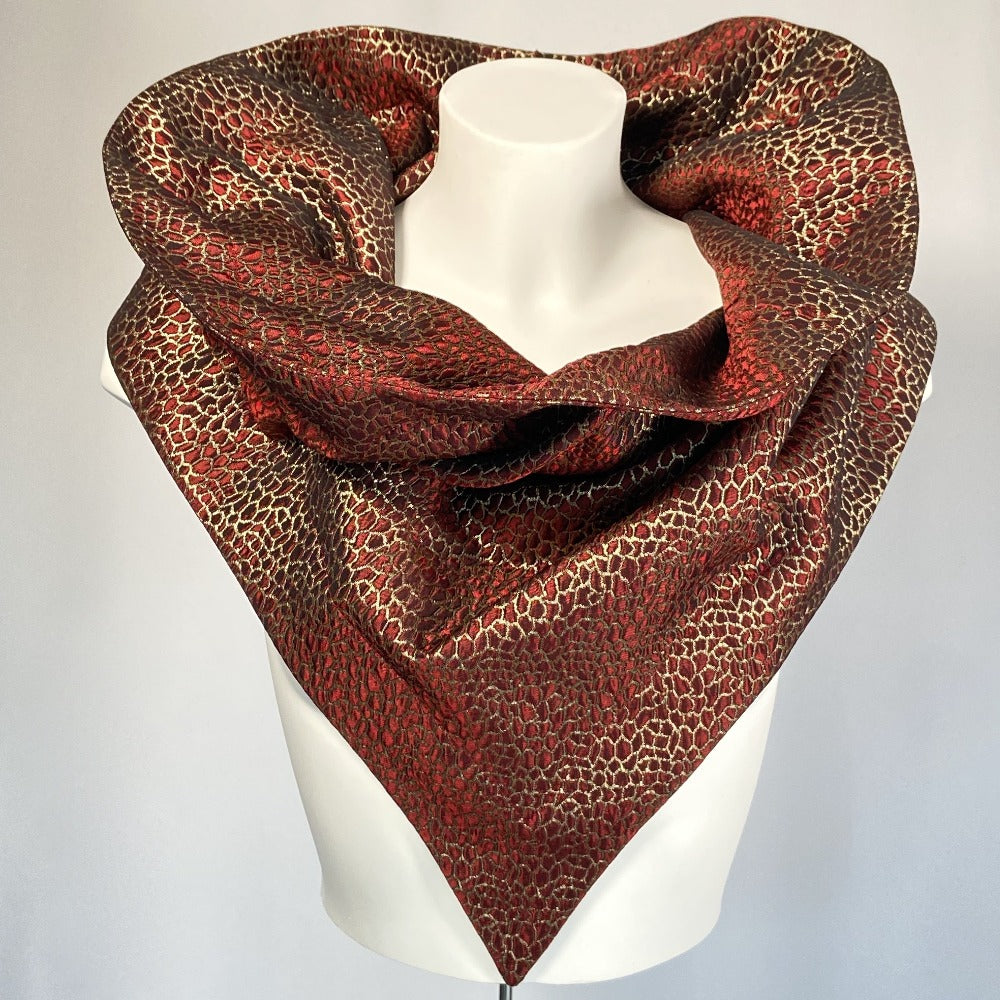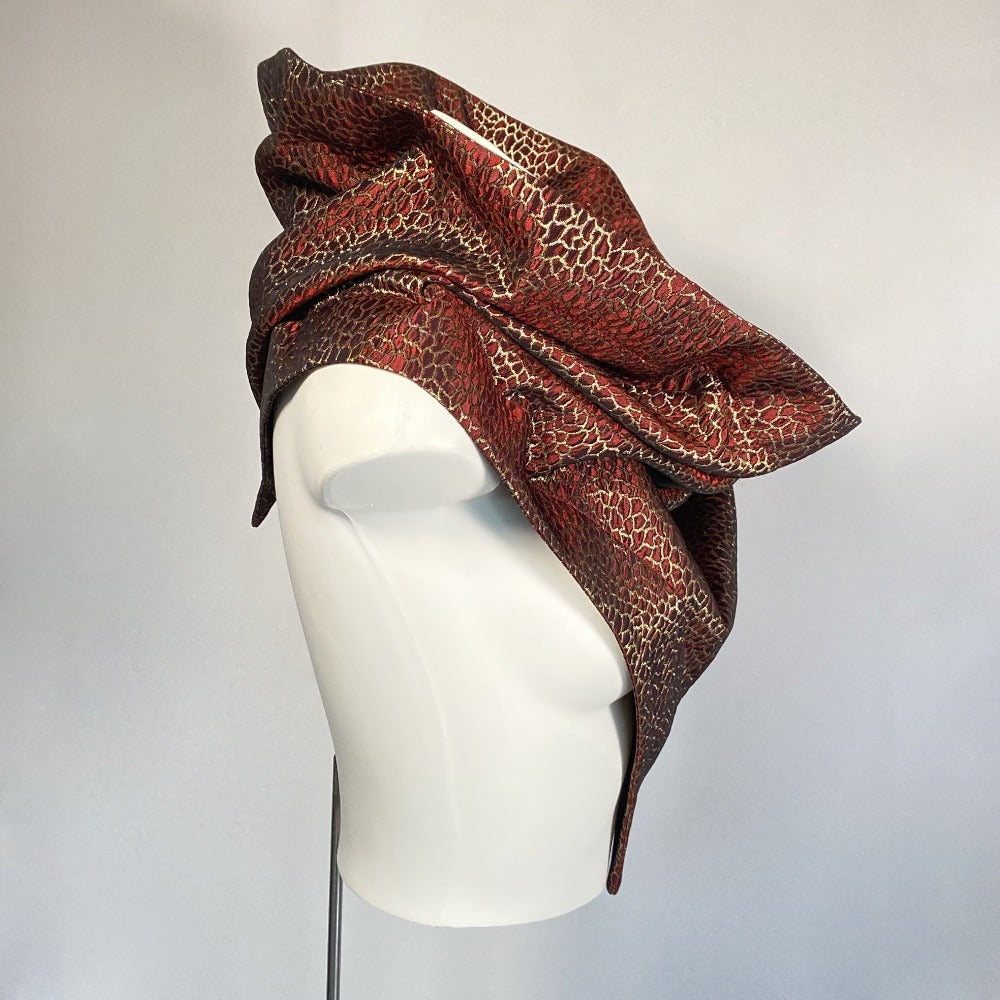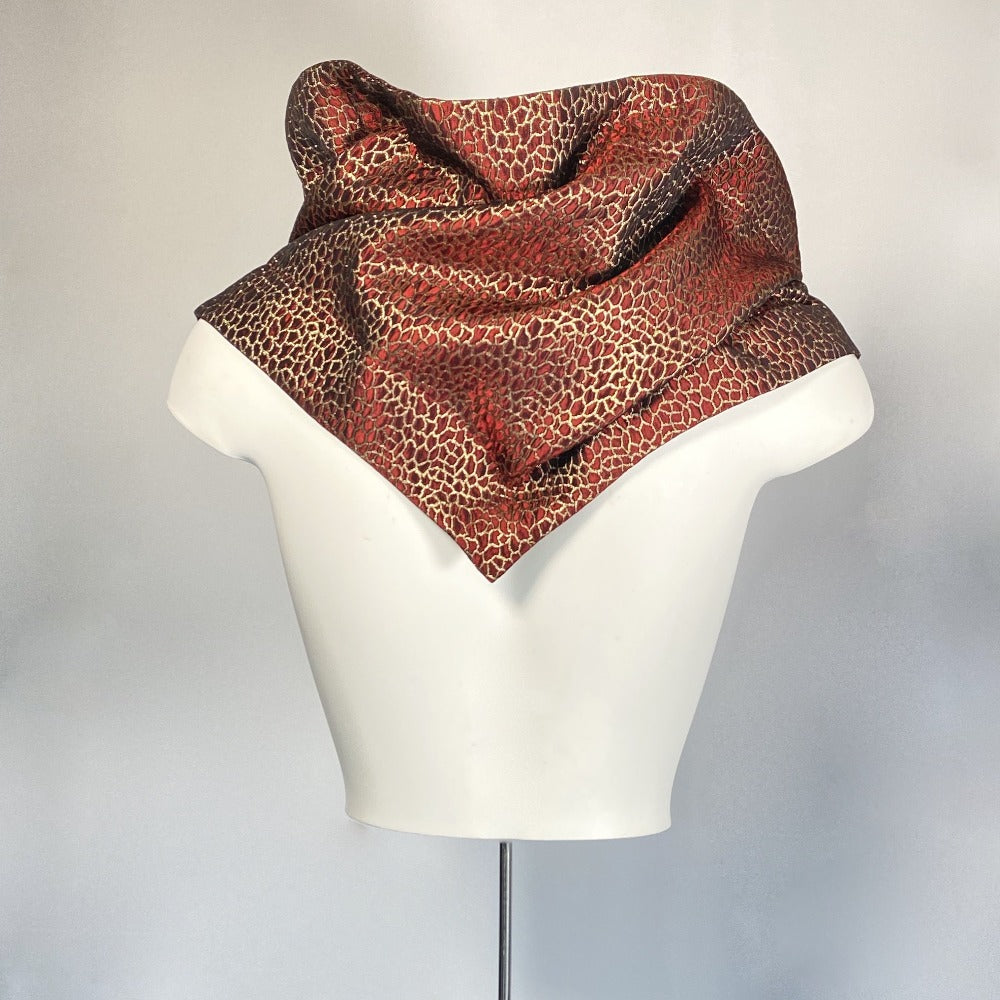 Closed shawl collar scarf "OSAKA"
Closed shawl collar with two tips of different lengths

This very elegant shawl collar, which I made based on my "Paris" design, consists of a wonderful and wonderfully wearable brocade blended fabric. It impresses with its changing colors, high drapability and unique stand. If required, I can make the collar for you in other colors. 
The collars should be sent to the dry cleaners.