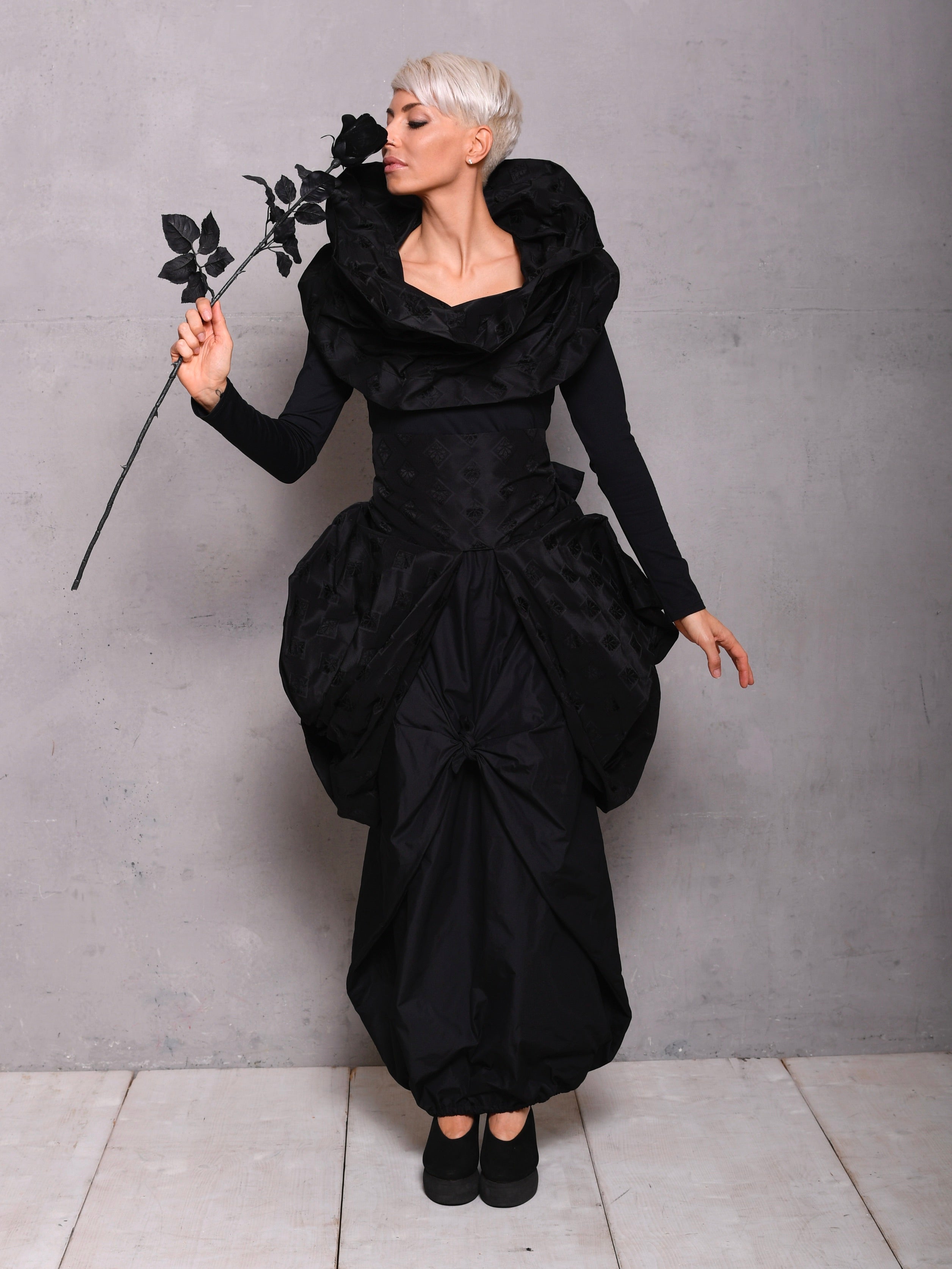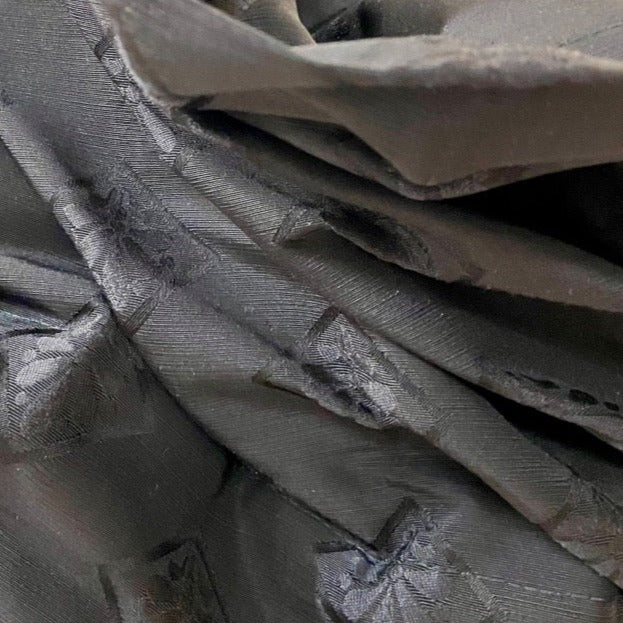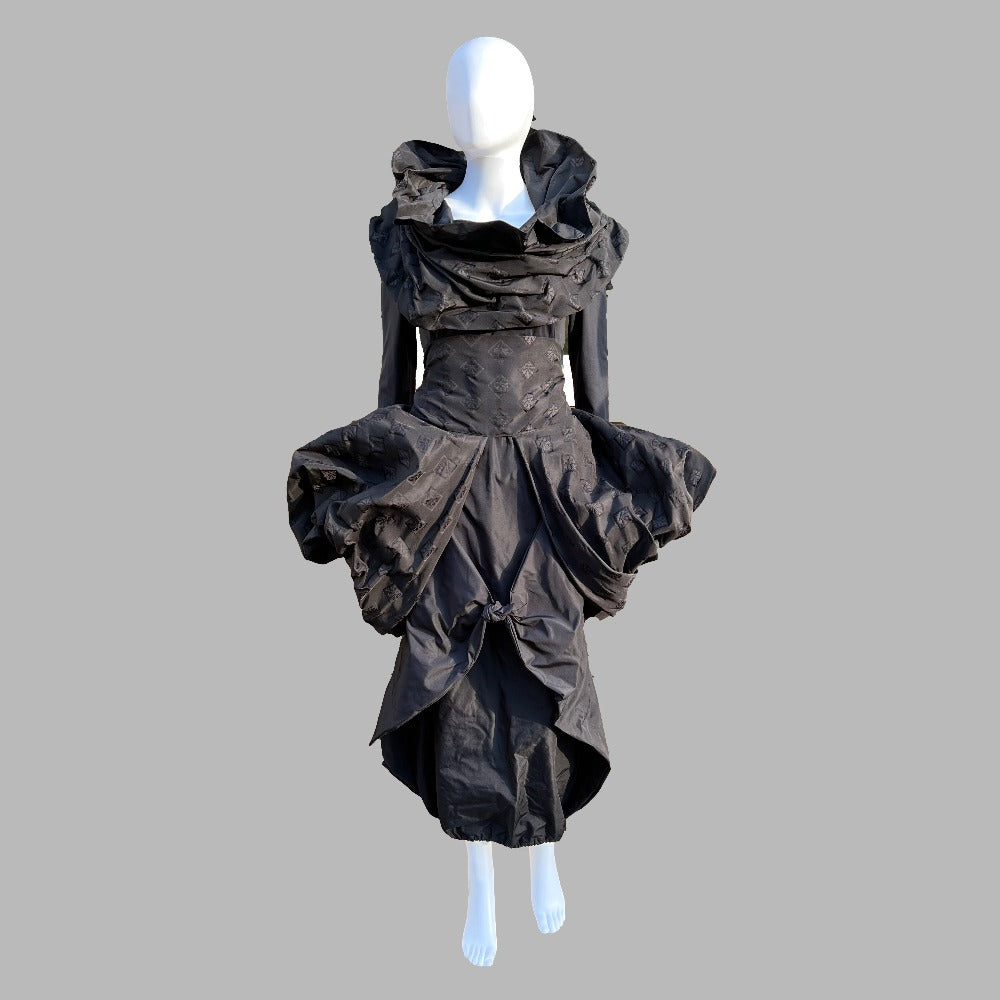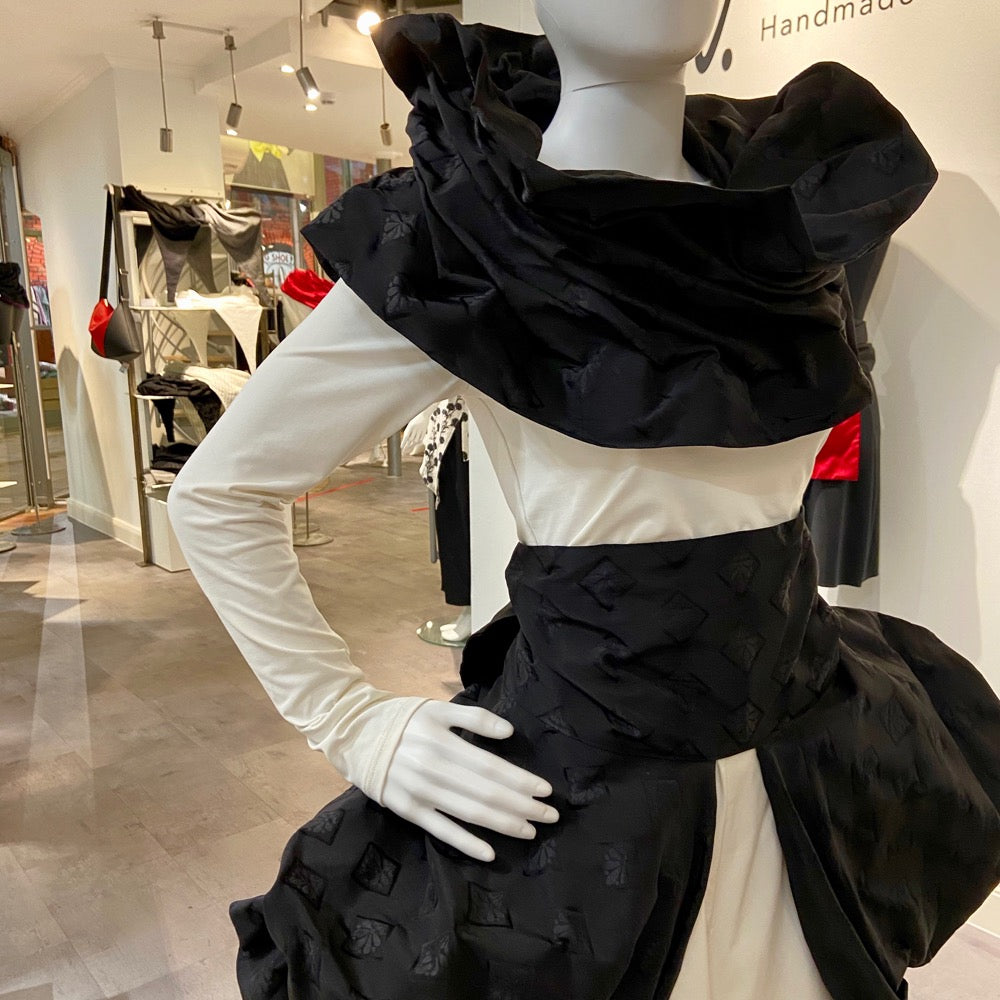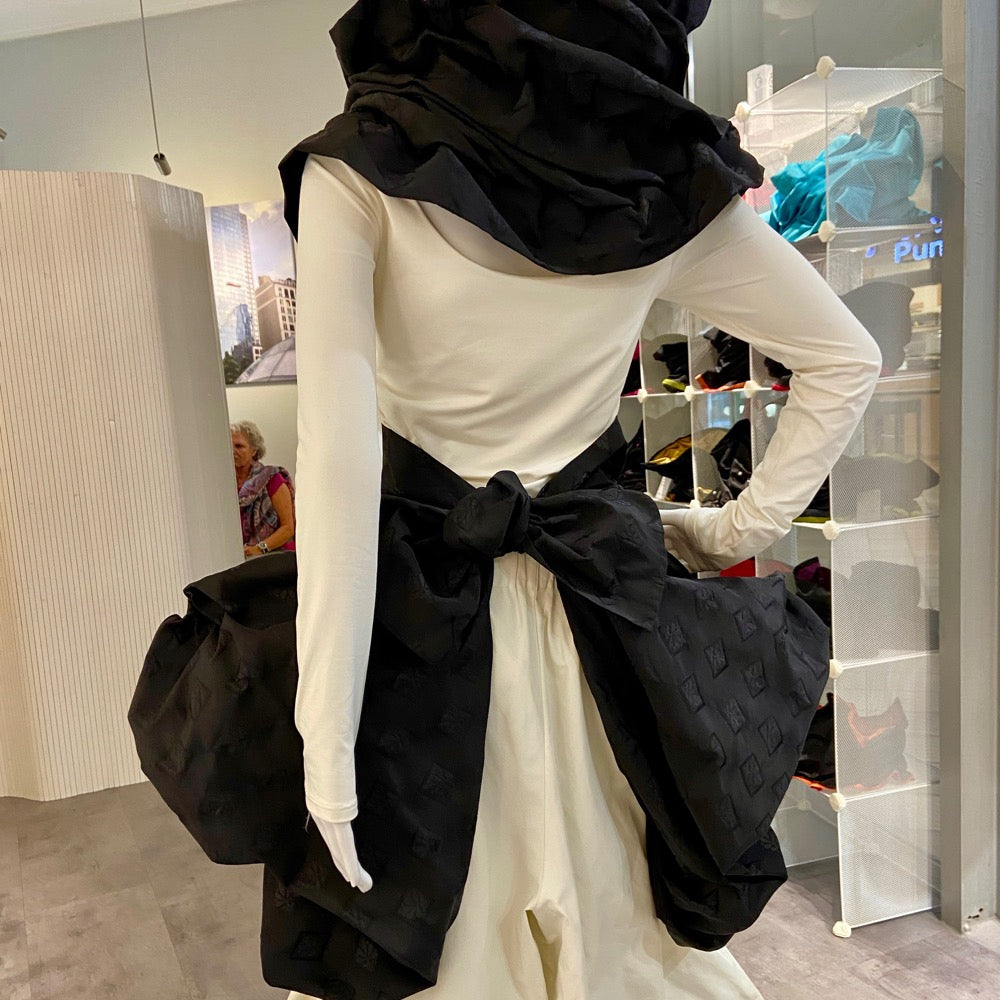 Combination Mogler Cacheur and scarf limited "Philadelphia"
Exciting shawl collar and cacheur ("cheat")
Two-piece avant-garde combination made of black, heavy silk with a woven diamond pattern. 
Shawl collar: Double stitched using a technique I developed. Can be combined in many ways. The eye-catching shawl collar is a special touch that goes well with both a plain T-shirt and jeans and a monochrome evening dress. Cheaters and scarves give the simple evening wear something very special. I would be happy to make you a matching cuff as an arm jewellery.
This outfit is made by me personally in consultation with you after ordering and is limited to 5 copies.