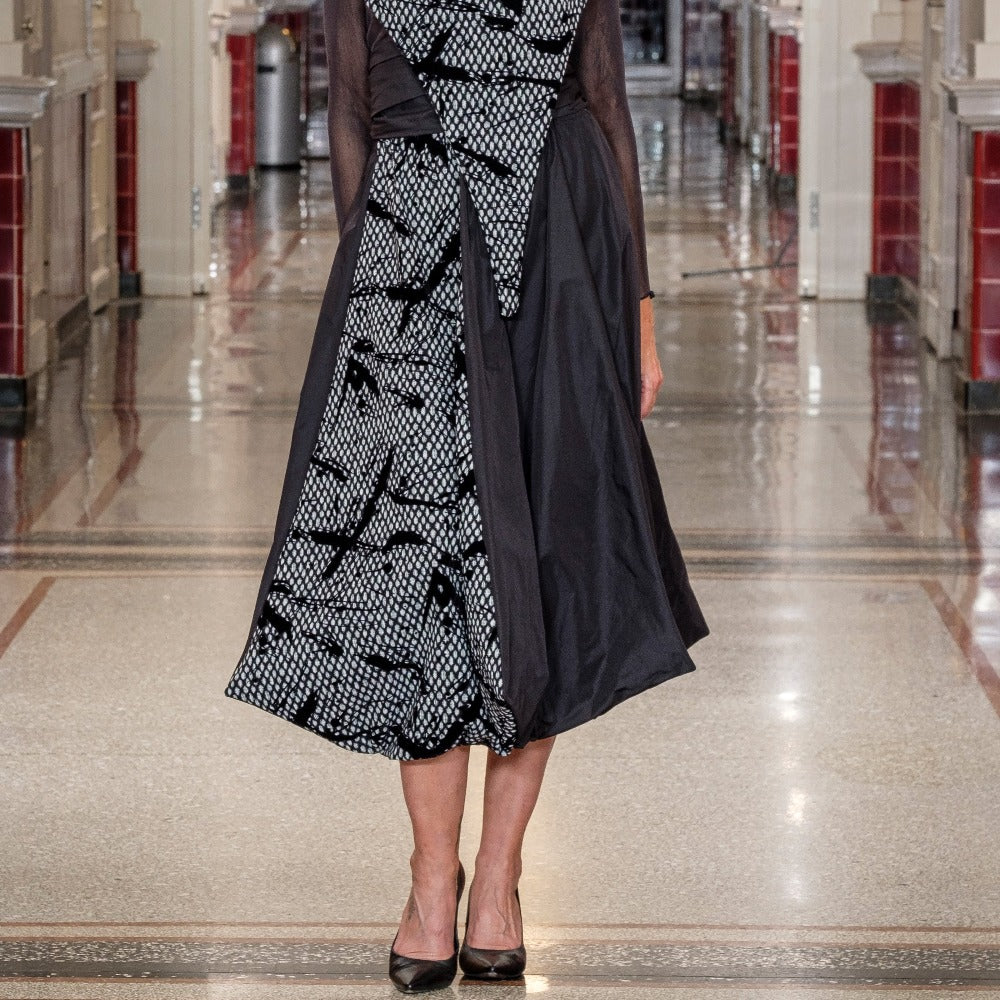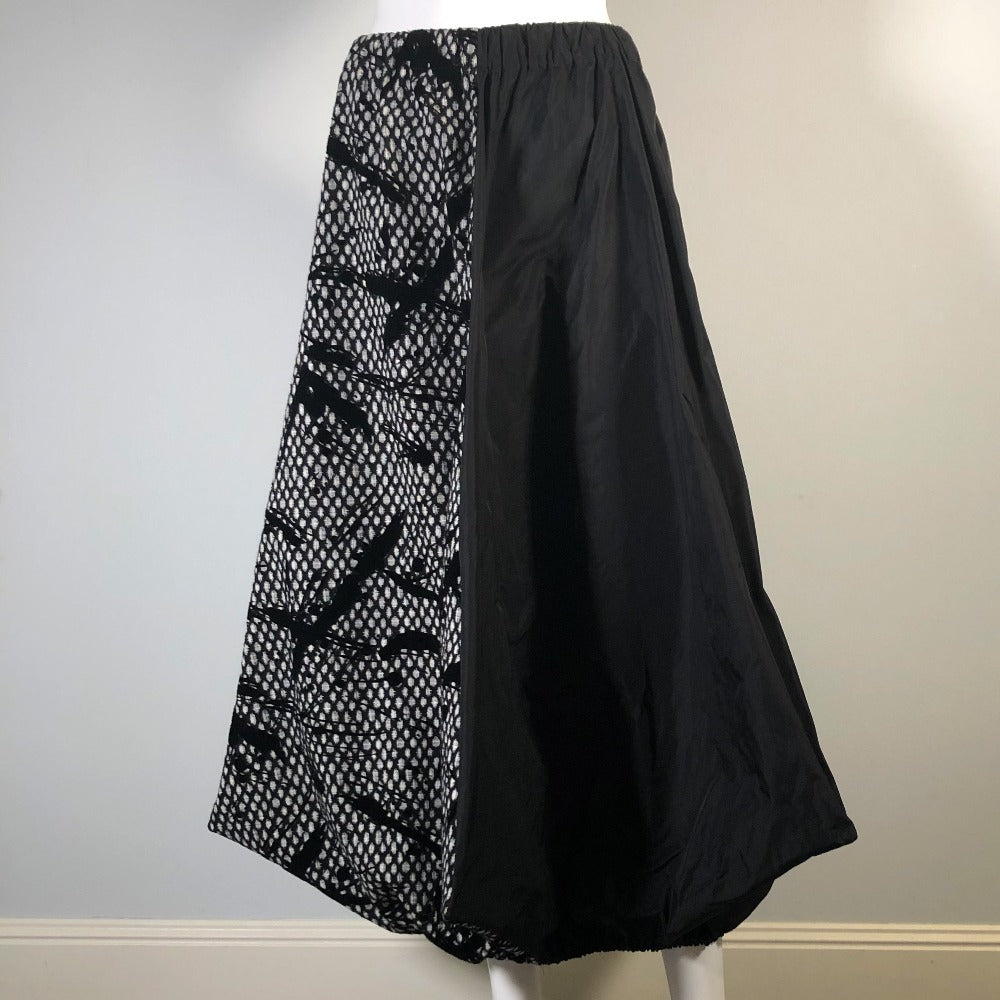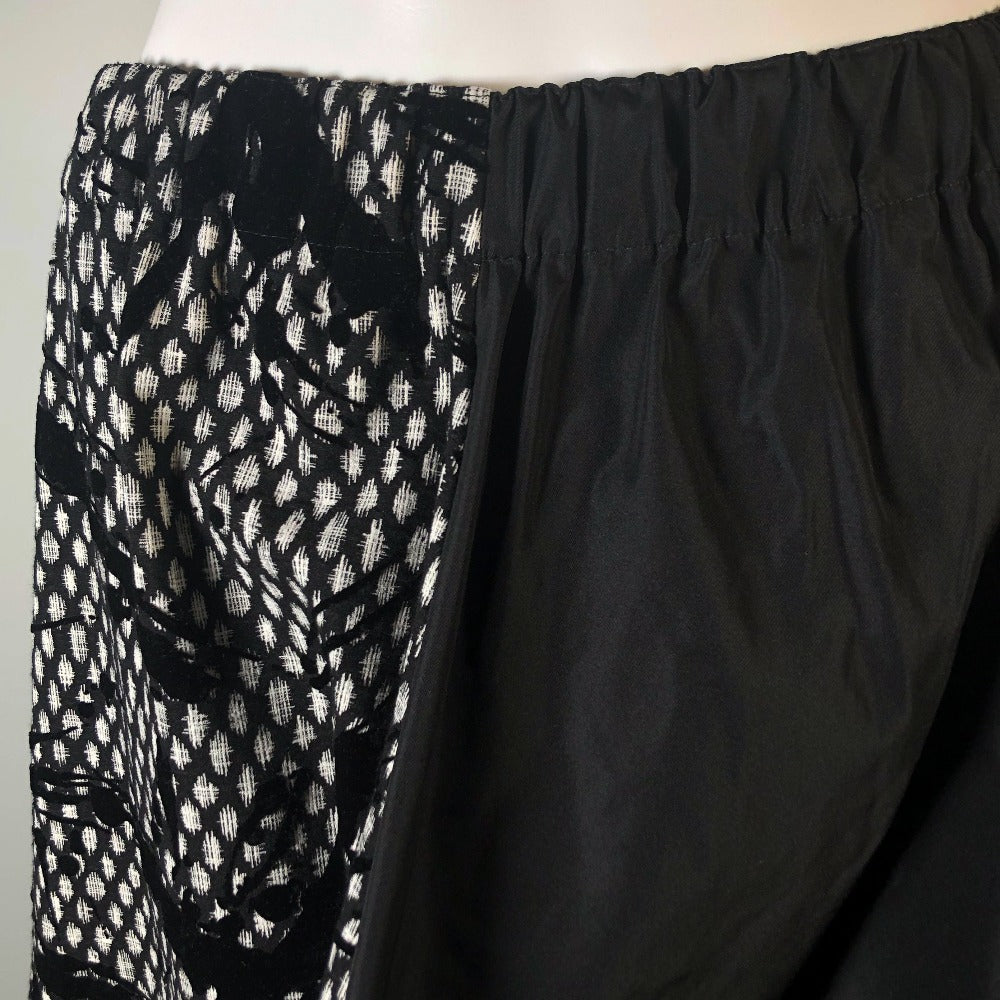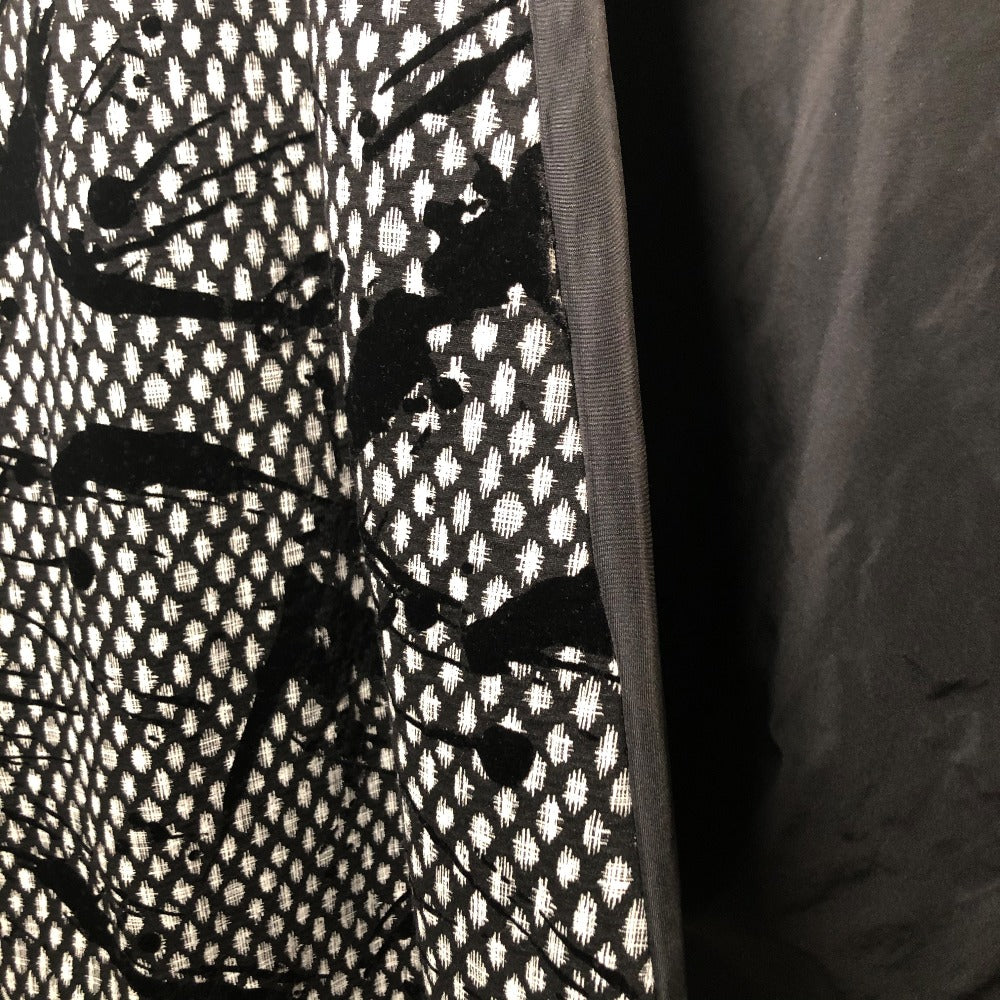 Skirt long diamond skirt with insert
The diamond skirt is made of black microfiber and the COPENHAGEN fabric made of cotton, viscose and elastane.
It impresses with its unique shape and can be used at 30°C in the washing machine.
The diamond skirt is available in three different sizes:
Size S = Waist: 72cm Length: 90cm
Size M = Waist: 77cm Length: 90cm
Size L = Waist: 82cm Length: 90cm
*in the photo in combination with sash and shawl collar.