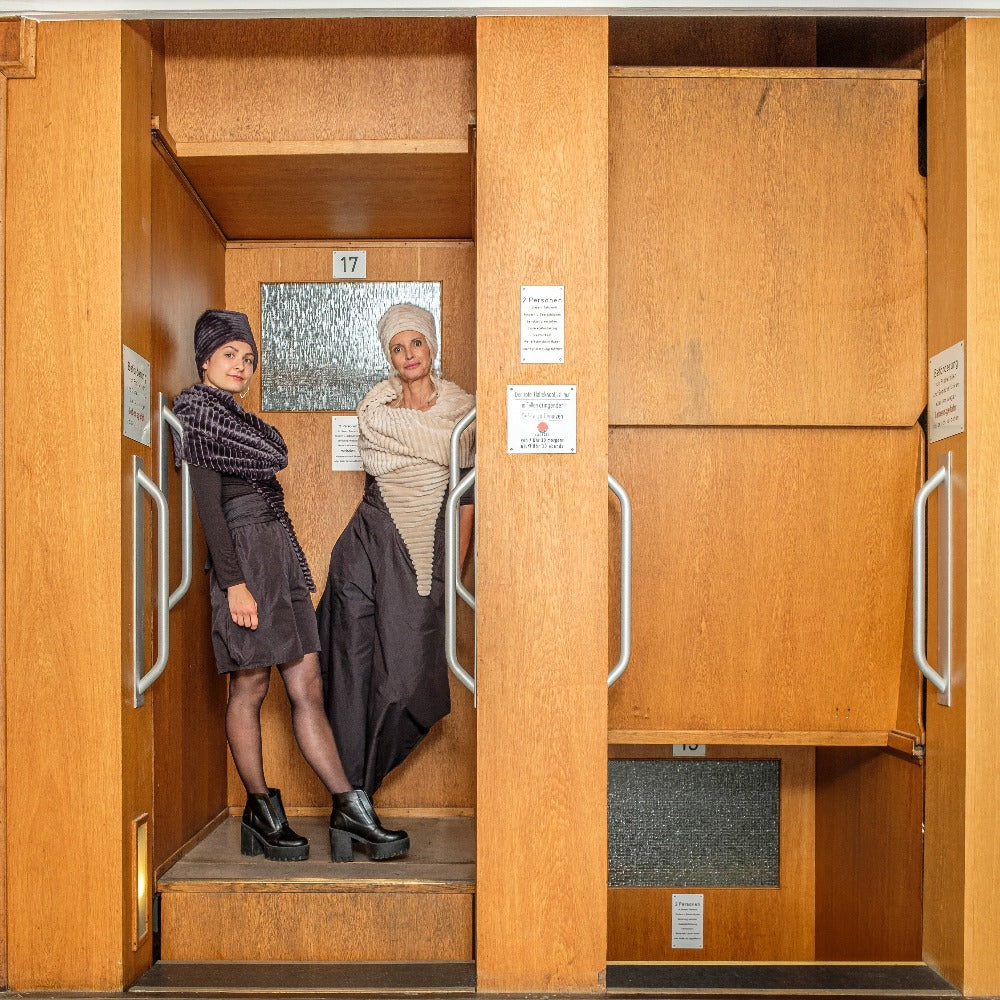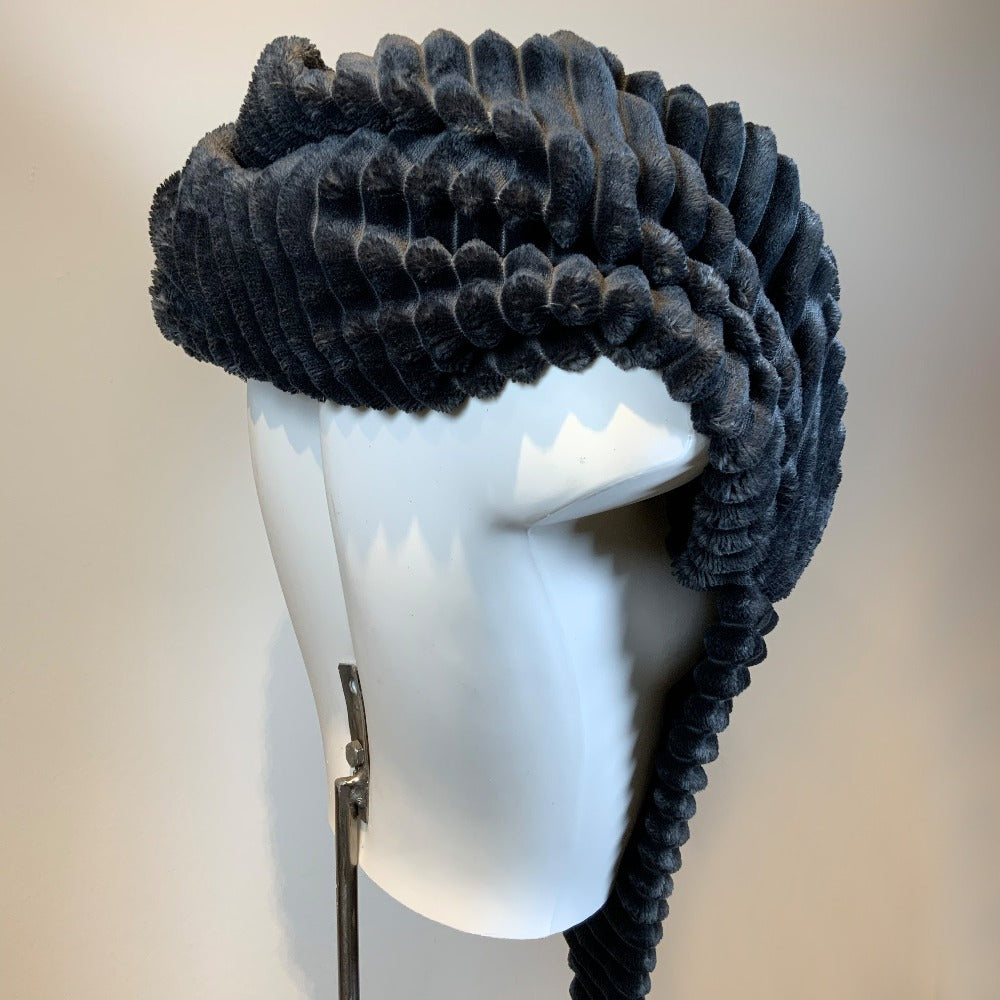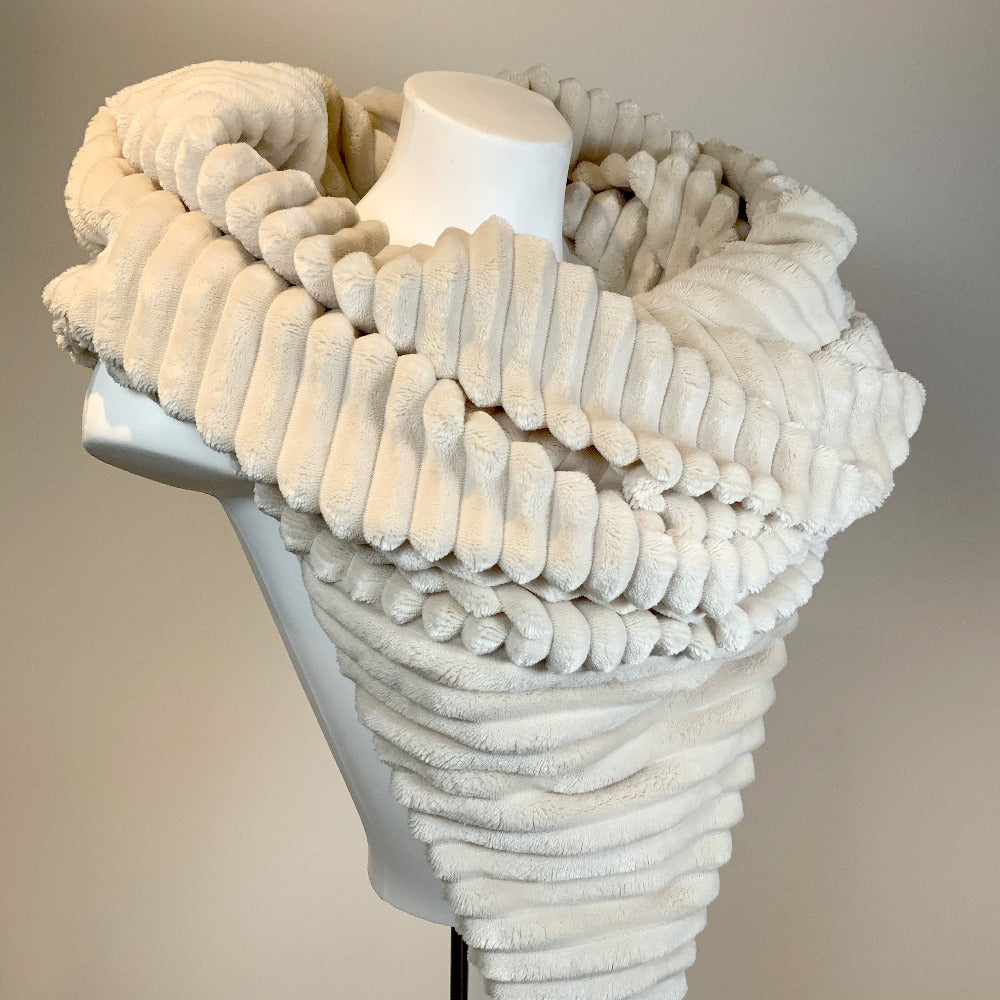 Shawl Collar "STOCKHOLM"
Round, closed shawl collar with integrated tip

The STOCKHOLM model is made of wonderfully soft faux fur. The faux fur is available in both beige and anthracite.
The sizes indicate the width of the collar.
Size 1 is slightly narrower, size 2 can also be worn over a winter jacket.
Material 100% Polyester
This model can be machine washed at 30°C.