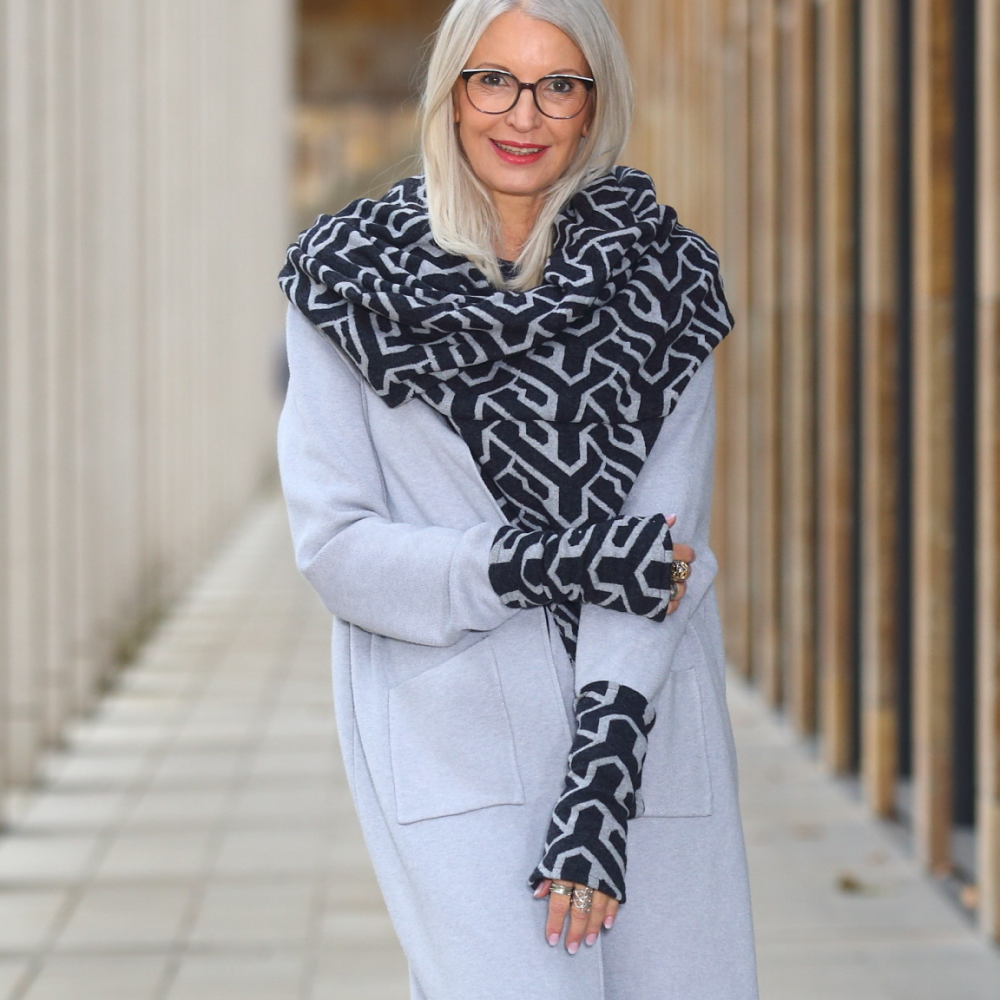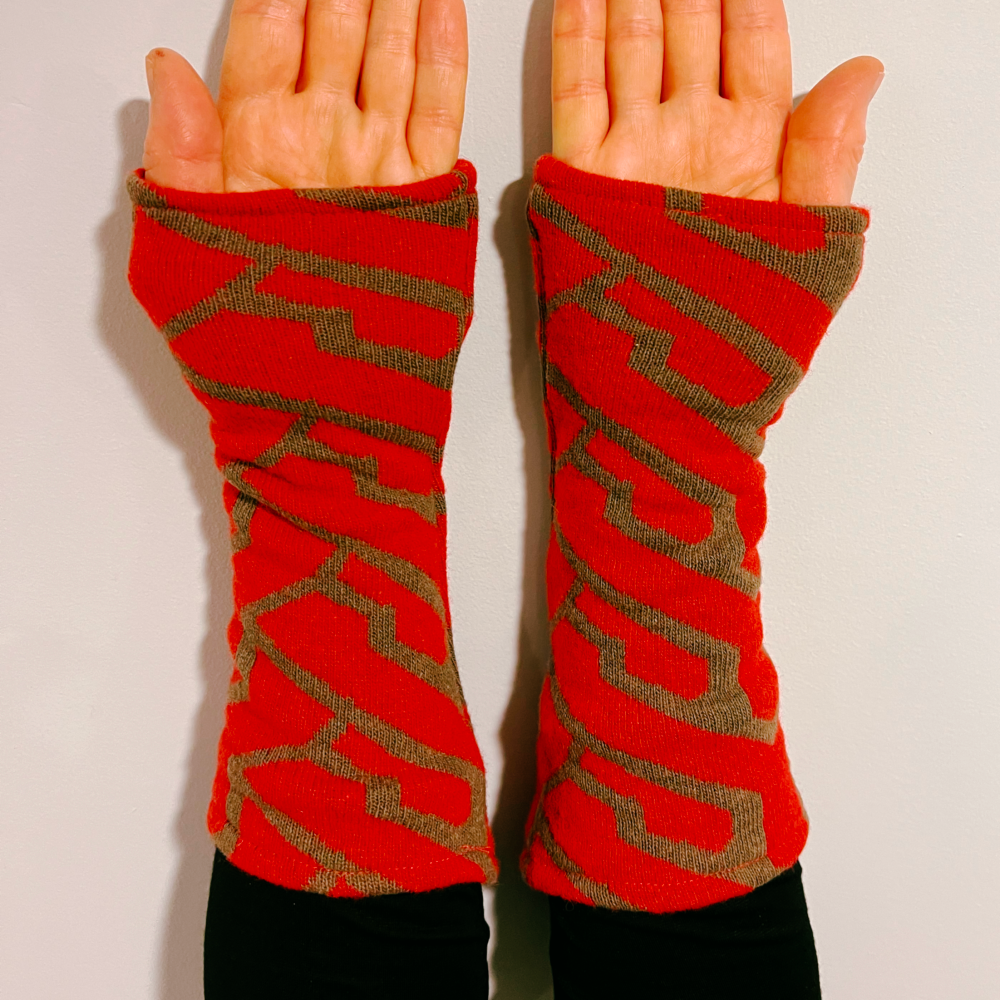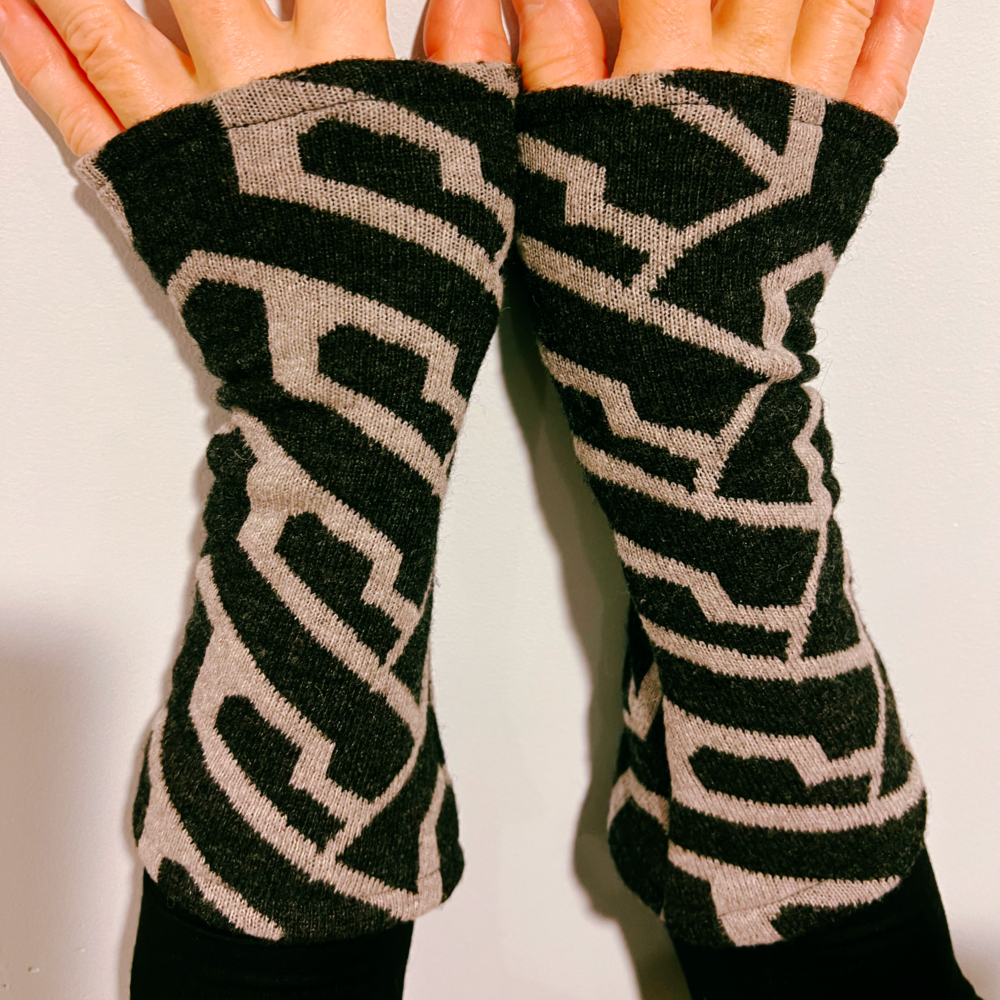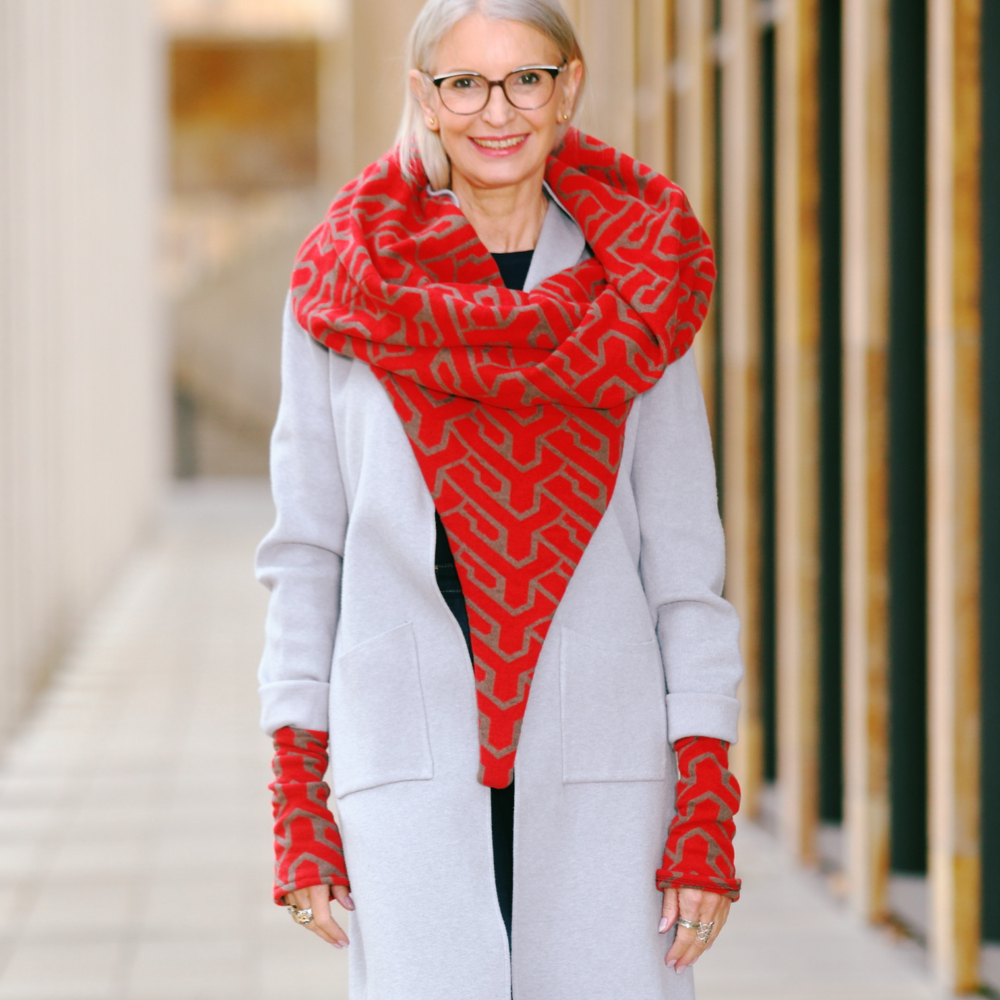 Cuff "Hamburg"
Gauntlets in 2 sizes and 2 colors
The Hamburg model is made from a wonderfully soft wool/cotton knit and impresses with its pattern and its incomparable wearing comfort. I made the gauntlets in 2 colors. 
Since I make the gauntlets after the order, you are welcome to specify whether you would like them a little larger or smaller.
The best thing to do is to get in touch
Jacquard Strick
50 % Wool
38 % Cotton
6 % Polyester
6% polyamide
The cuffs can be washed in the washing machine at 30°.