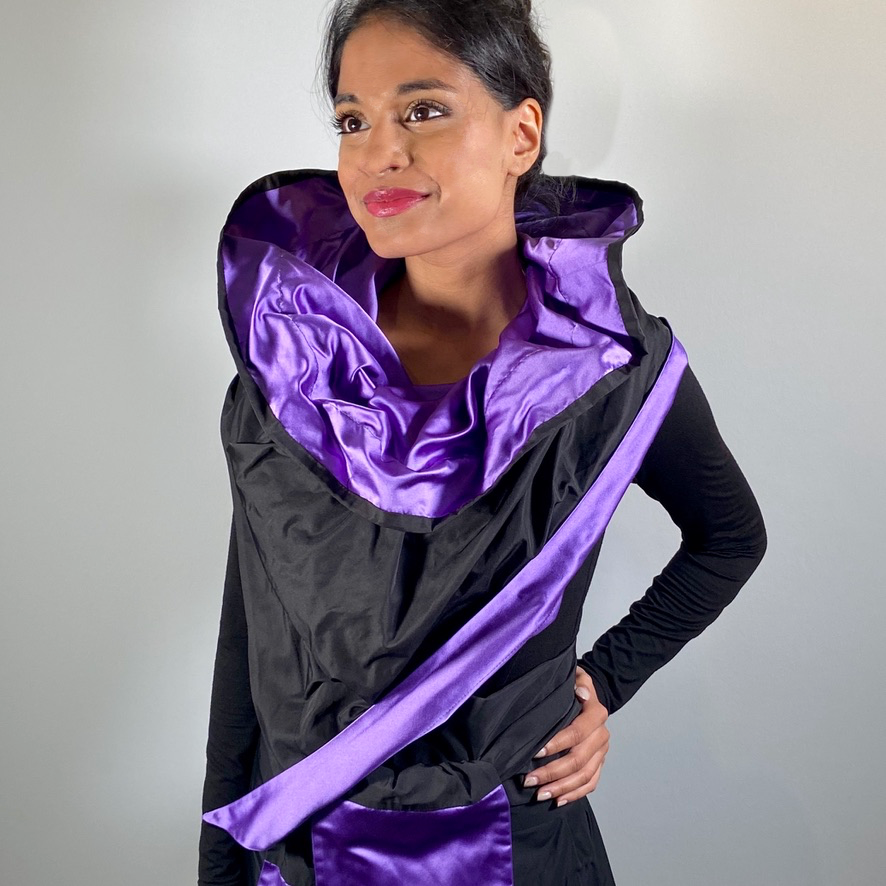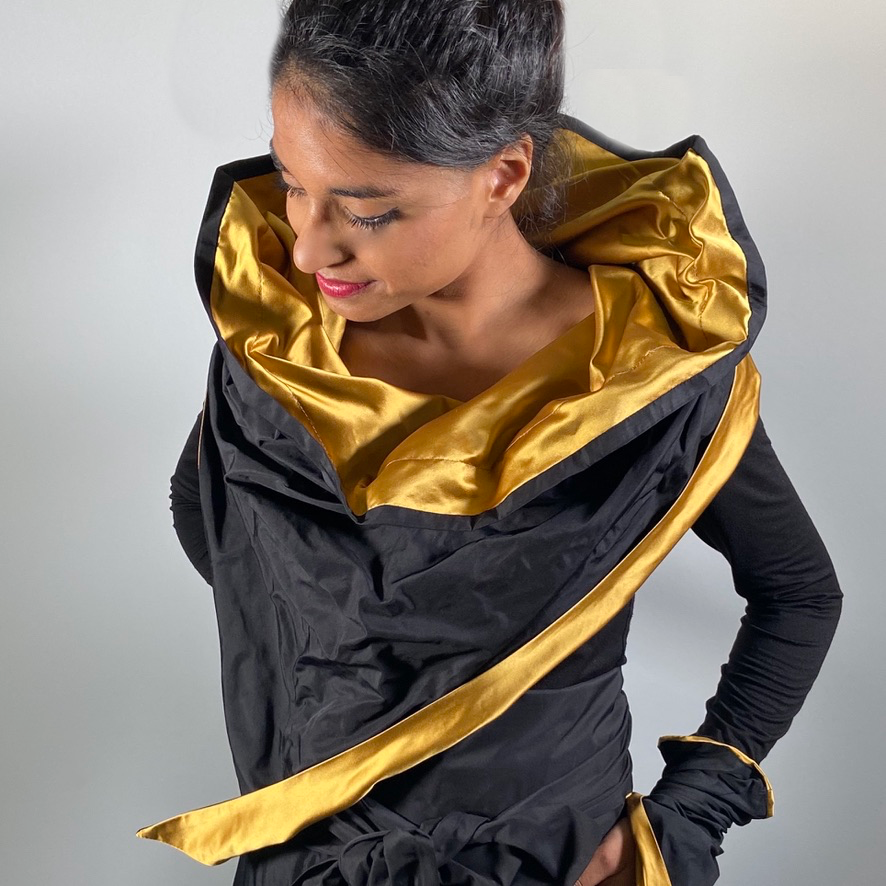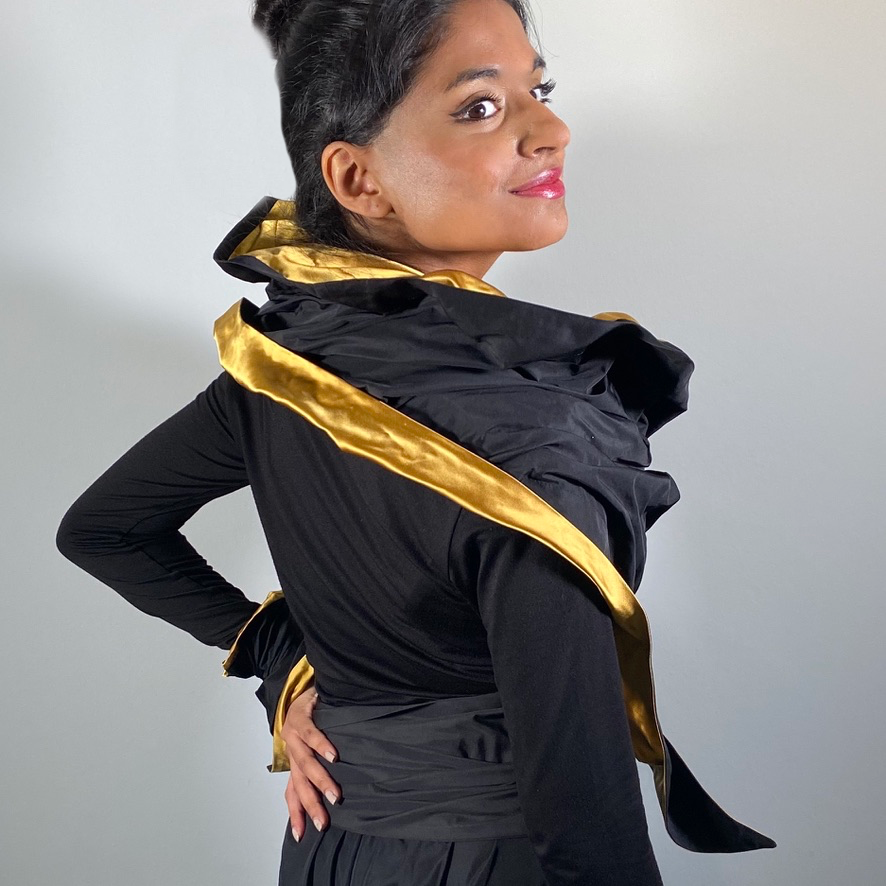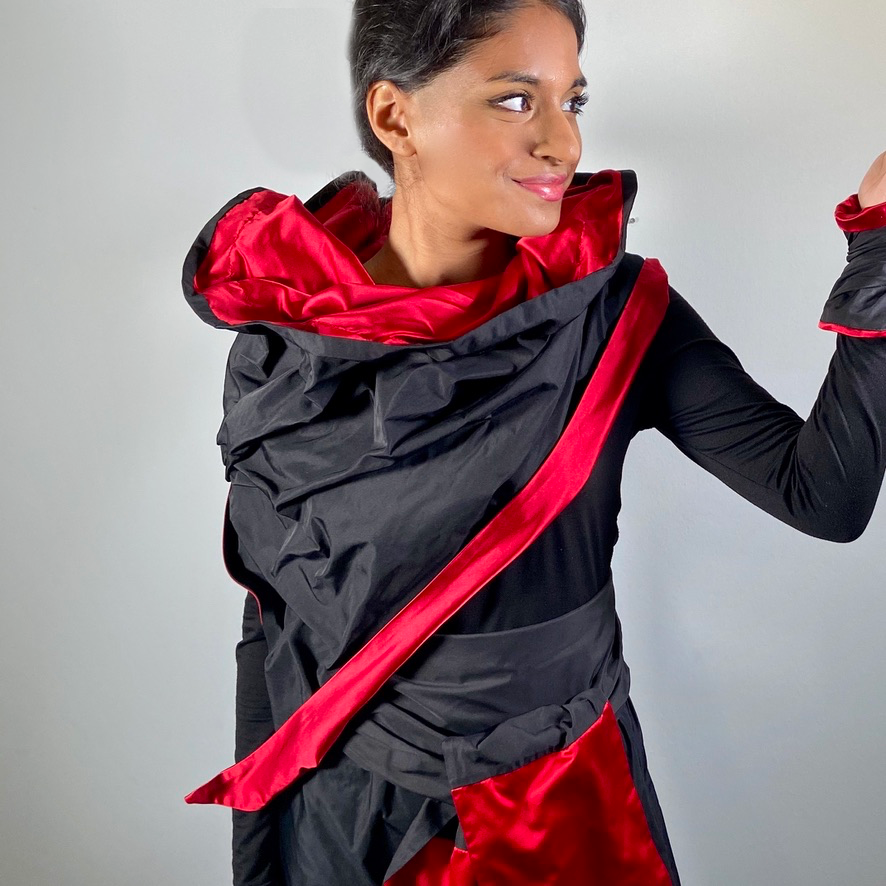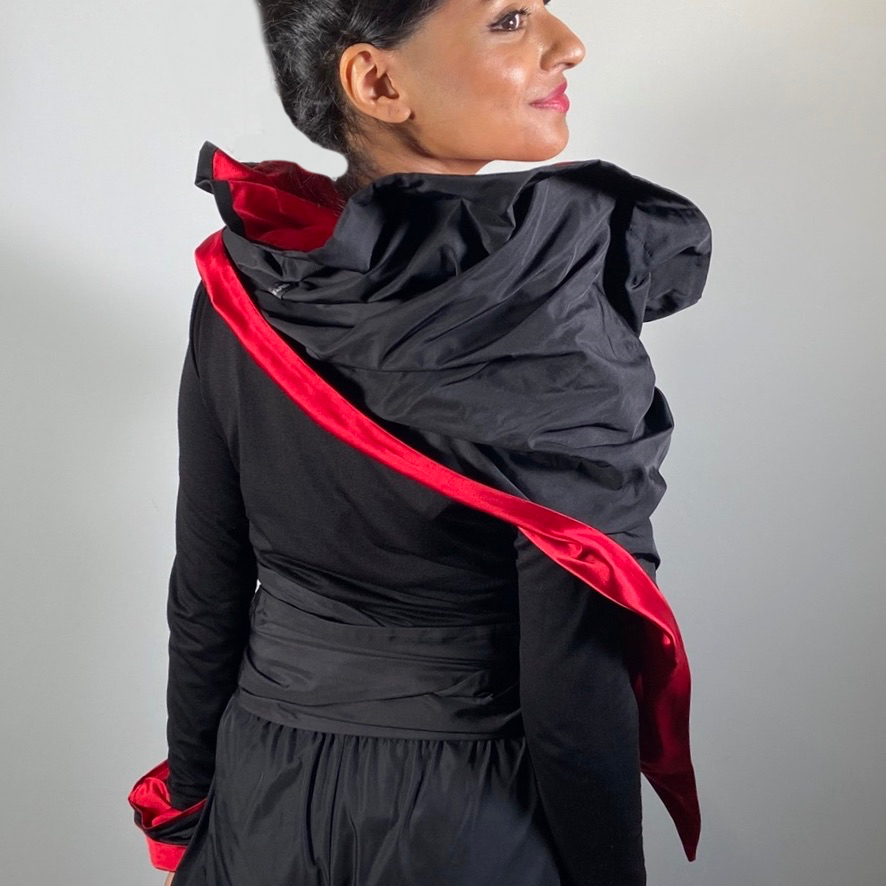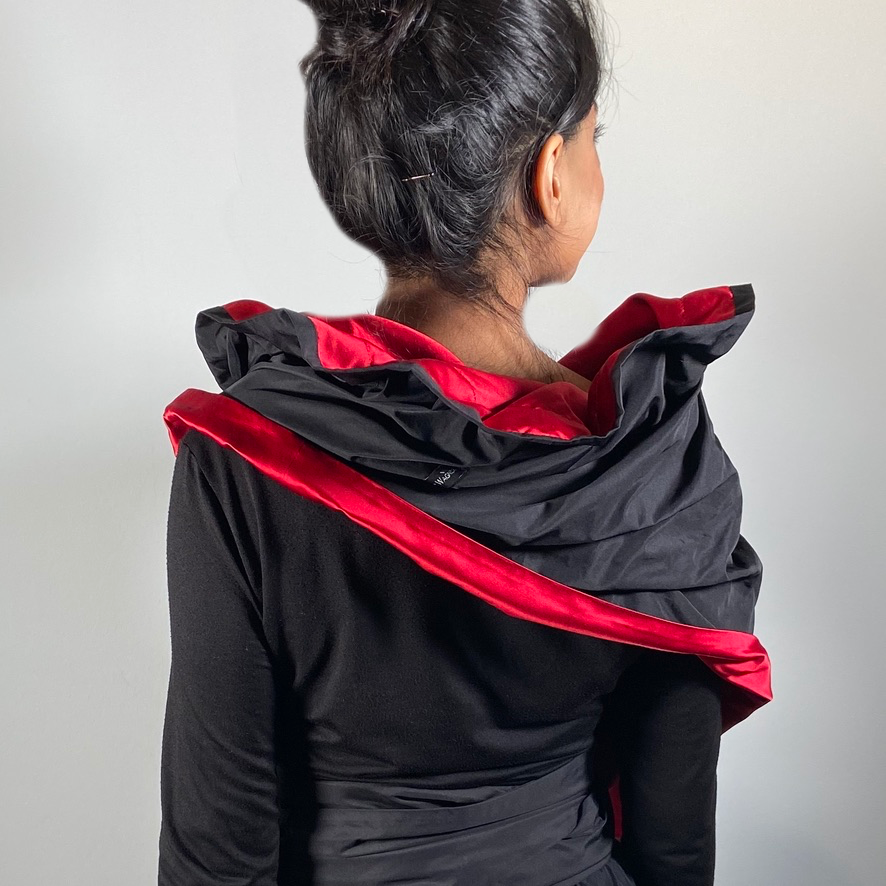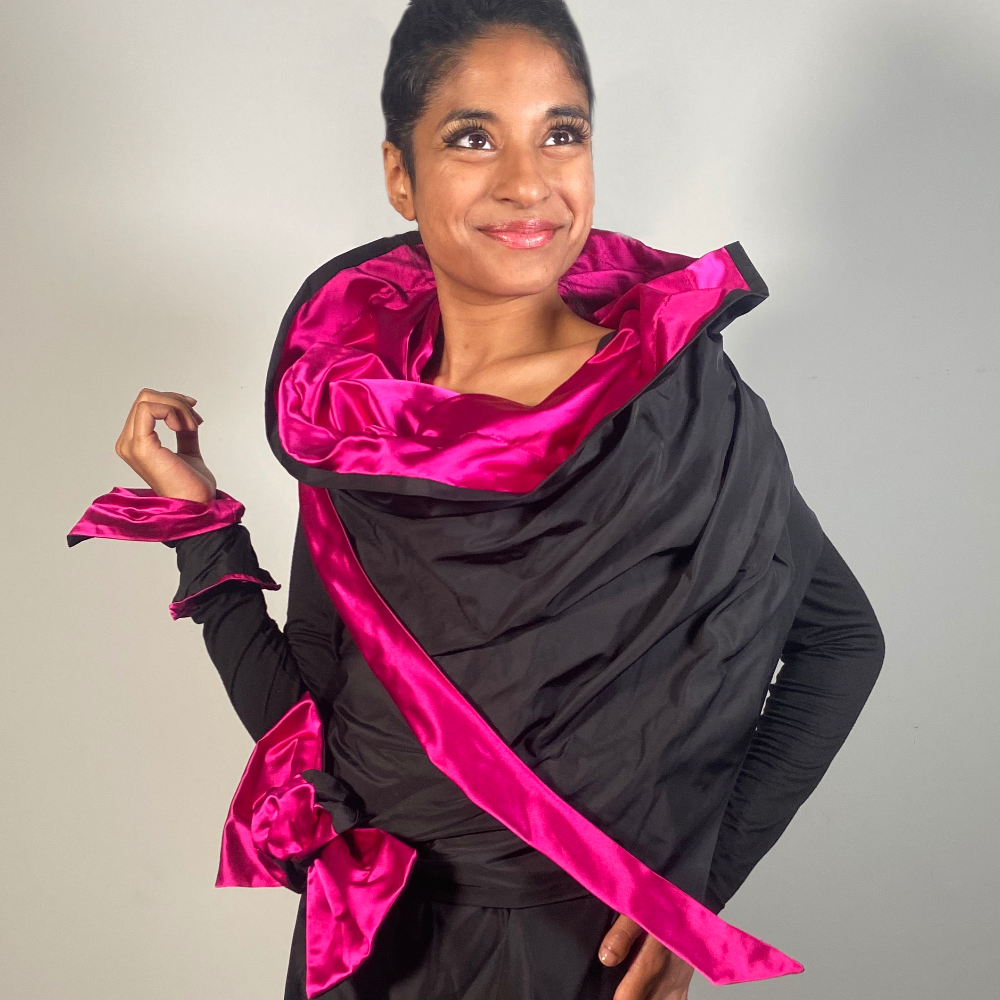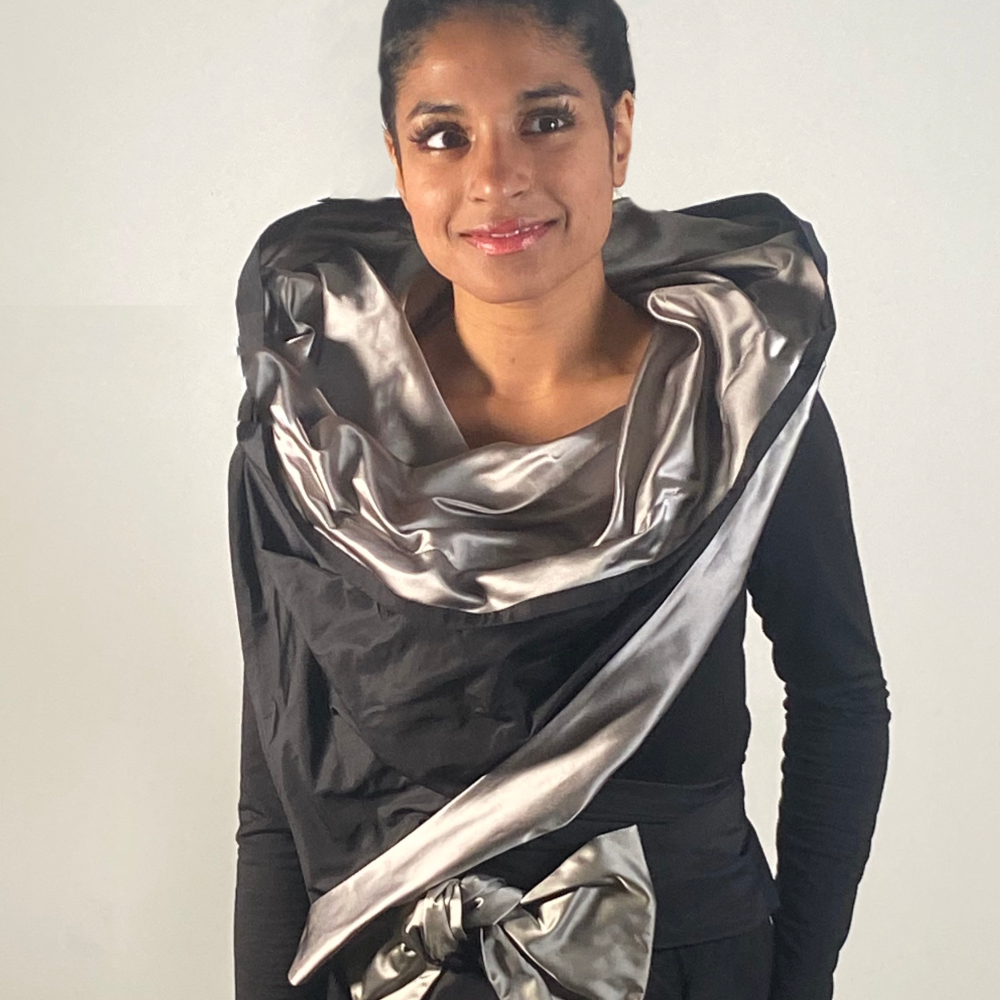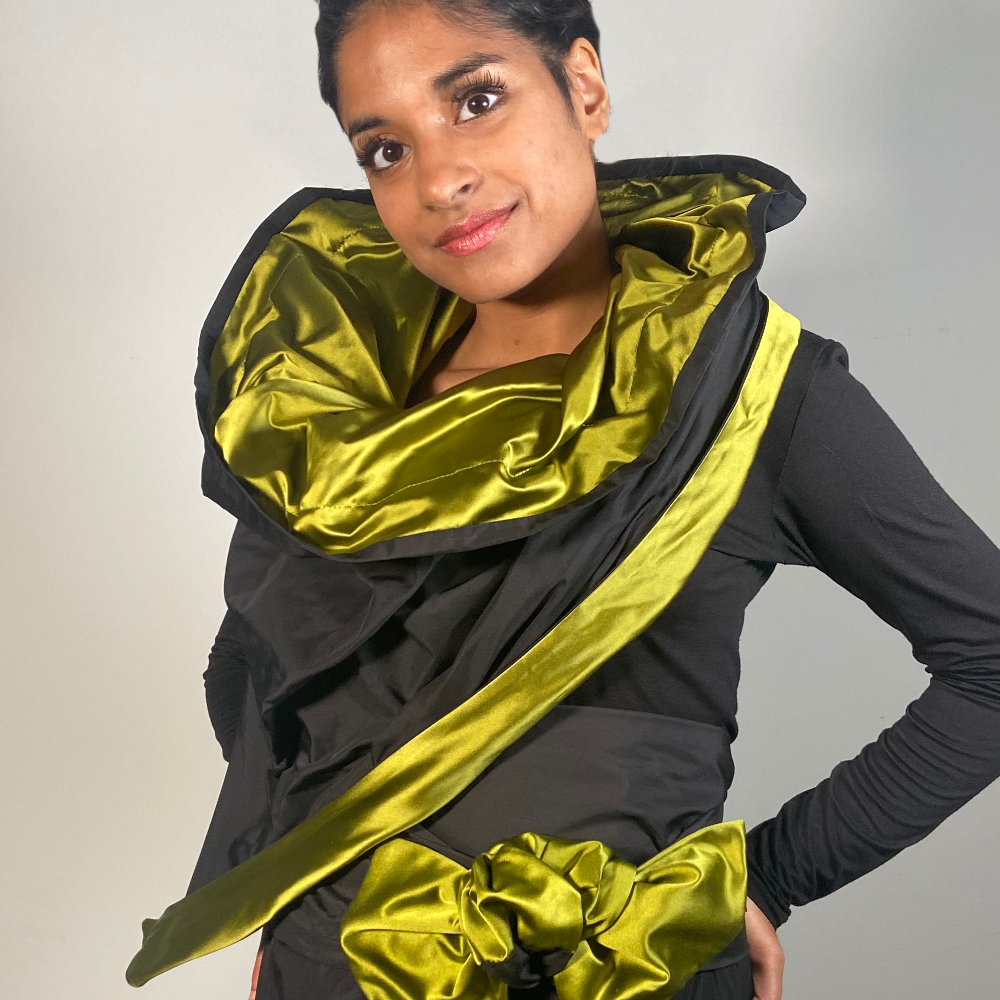 Closed shawl collar "Rome"
Closed asymmetrical shawl collar

I use exclusively for my shawl collar Duchesse silk combined with black microfiber. The Rome model impresses with its unique shape and can be worn on both sides. The silk is available in all specified colors.
The collars should be dry cleaned if necessary. 
The price refers to the collar. Stulpe and sash see the other offers.